Completion of the base for the first reactor means construction of nuclear buildings above ground can now begin in earnest.
Pouring the final 9,000m³ of concrete beating the previous record set by the Shard in London.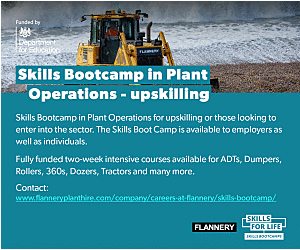 The base is reinforced with 5,000 tonnes of Welsh steel and  has been under construction for six months.
Project update
Almost 4,000 people are now working at Hinkley Point C. Half of them are from the local area.
Forgings for the pressure vessel and steam generators are underway at Framatome in France and the world's largest turbine is under construction at GE.
The world's largest crane – the Sarens SGC 250 – is taking shape on site to allow prefabrication of large parts of the nuclear buildings, which improves quality and saves time. This is an innovation informed by experience from previous EPR projects.
£1.5bn of contracts have been awarded in the South-West and 64% of the project value is being spent with UK firms.
430 of 1,000 apprentices have been hired and 8,500 people have been trained and assessed at the specially built Construction Skills and Innovation Centre near the site