BAM, Seddon and Vinci have bowed out while the Casey Group, Harry Fairclough Construction, Robertson and Warden join the panel for the first time.
The third generation framework is estimated to be worth up to £1bn. Firms will be used on projects between £2m and £5m for councils and other public bodies across Cumbria, Cheshire, Greater Manchester, Lancashire and Merseyside.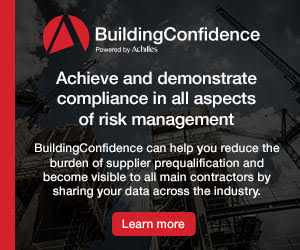 There is also a lot for larger projects of £5m to £10m in the whole north west region.
Engie Regeneration, Harry Fairclough Construction and Wates pulled off a clean sweep gaining places on all lots.
Jared Allen, director of Capital Programmes for Manchester City Council and Chair of NWCH Board, said: "The procurement process is always a very challenging and robust process due to the significant time spent on developing processes to ensure quality and cost-effective frameworks that comply with procurement rules. "With that in mind we are very excited to welcome and work with the newly procured contractor partners for the next period of Medium Value Construction Framework.
"We are aware that a number of Clients eagerly await the news to kick start many of their projects."
To date the NWCH has delivered over 370 projects for just over 100 clients since 2009 with a total project value of £1.9bn.