She replaces John Longthorne who has led the rail, bridges and structures team for the past two years.
He will now take on the role as major projects director and will focus on positioning, bidding and delivery across the UK&I market.
Evans will focus on growing Aecom's rail business and will lead the company's multidisciplinary rail, bridges and structures teams.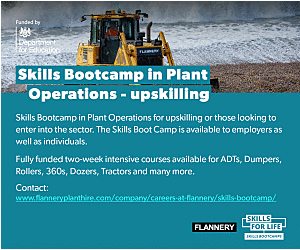 With over 30 years' experience, Evans has been responsible for the delivery of several major projects and held a number of positions across technology research, business development and engineering.
She joins Aecom from Alstom, where she was managing director (Urban and Services) and responsible for the extension of Nottingham tram network.
Evans said: "Aecom is constantly pushing the boundaries of what's possible. This is an exciting time for the industry and I look forward to working with Aecom's fantastic team of experts to drive business growth across the UK and Ireland."