The Oak Cancer Centre will place over 300 pioneering researchers alongside patients with the most challenging and rare cancers, ensuring patients are at the heart of research.
The six-floor building project will be let as a two-stage tender with up to five bidders set to be shortlisted initially.
The project involves demolition of the Orchard House building before an expected construction start in February 2020 which will run through to November 2022.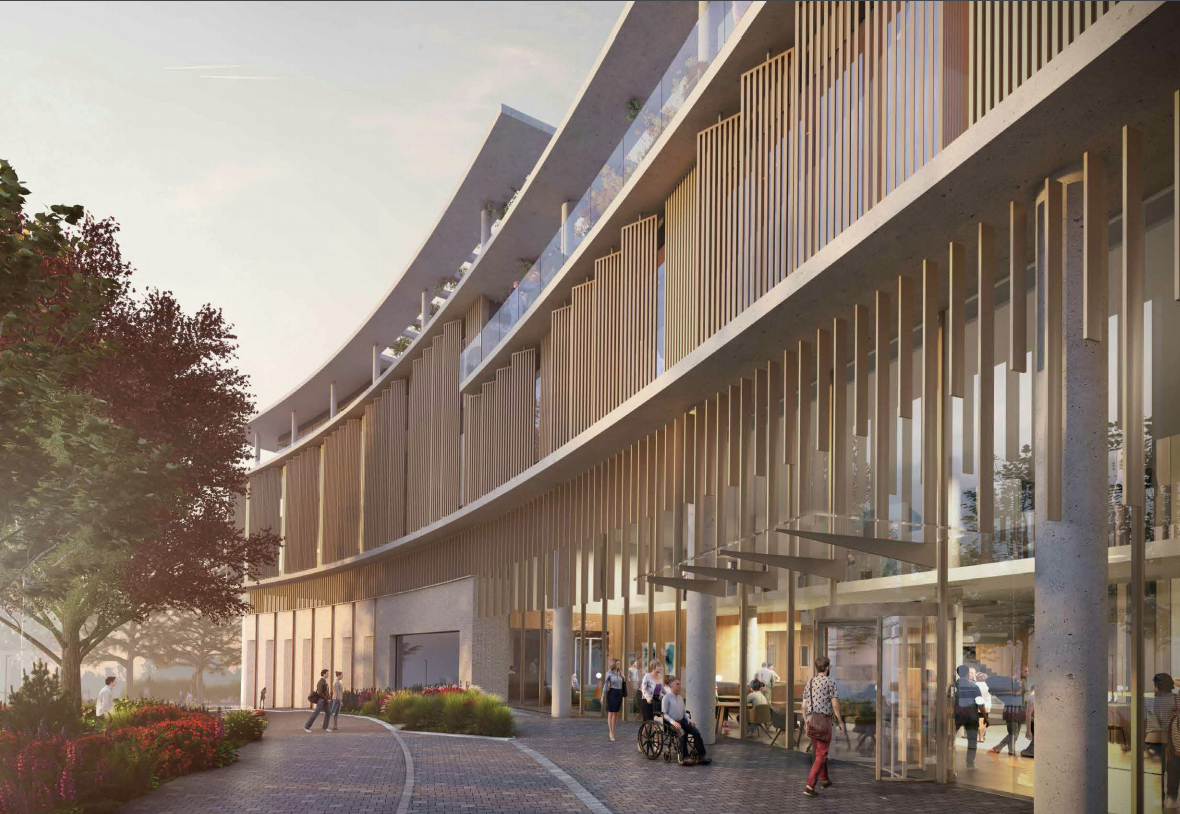 Architect BDP designed the crescent-shaped 130,000 sq ft building with Sunderland-based Desco providing M&E design and WSP structural design for the highly serviced project.
It will be built as a concrete frame with the roof incorporating sawtooth rooflights over the atria and a skylight over the office area.
Prequalification documents, which are available on the MyTender website, need to be returned by 4 October with shortlisted firms invited to bid at the end of the same month.