The firm said it has now finished streamlining the construction arm, which could soon operate as a standalone business if Bovis Homes' approach to buy Galliford Try's housing business in a £1bn share and cash offer is finalised.
Revenue at the construction division slid 18% to £1.38bn as bypass works finished and a more selective bidding regime took hold.
Total losses at the construction division, including exceptionals and finance costs, spiralled to £65m.
Even without exceptional hits from contract writedowns, one underperforming business pushed construction's trading performance £15m into the red.
Although the underlying operating margin at the construction division was reported to be 1.1%.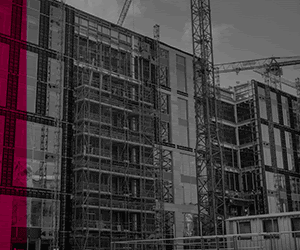 Graham Prothero, chief executive, said: "Construction's result for the year has been impacted by challenges with both legacy and some current projects and by the restructure, which is now complete. 
"The business continues to see good demand in its Building and Infrastructure divisions and is focusing on disciplined growth across its core sectors of building, water and highways, which we believe will deliver improved margins."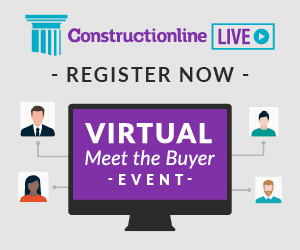 Across the rest of the group, Linden Homes delivered steady sales and strong margins in tougher conditions. Partnerships & Regeneration delivered impressive top-line growth and increased profitability.
Construction losses dragged group pre-tax pr0fits down 27% to £105m, with revenue slipping 7% to £2.7bn.
Year-end net debt was £56.6m (2018: net cash £98.2m), the reduction reflecting the use of £227m of proceeds from last year's rights issue on the Aberdeen Bypass project and investment into housebuilding working capital.

On the proposed offer from Bovis to buy housing divisions, Prothero said:  "The potential combination of our Linden Homes and Partnerships businesses with Bovis Homes represents a superb opportunity.
"It enhances the prospects for all three of our businesses to thrive as strategically focused and well-financed operations with excellent opportunities for growth. 
"The transaction allows construction to continue trading as a standalone well capitalised business."
Over the last three financial years, Galliford Try has recorded £152m of exceptional losses in relation to Aberdeen Bypass.
Galliford Try said that consultants had advised it could expect to recover around £100m, although the total assessed value in respect of the claims under the contract stands over twice the sum.
"Negotiations remain in progress with our client but the final outcome is unknown and when concluded could result in a material difference to the position assumed."
The firm said it remained confident it would settle the claim before the December deadline , when the dispute would move to the courts.
Galliford Try also revealed the group has submitted claims of £54m, and recognised significant value, in respect of three contracts with entities owned by a major infrastructure fund of a blue-chip listed company. 
It said costs were significantly impacted by client-driven scope changes, and work on these three contracts formally ceased on the termination of our contracts in August 2018. 
"We remain confident of our entitlement following two favourable adjudications."