The Southsea Coastal Scheme will provide flood protection to more than 8,000 properties and 704 businesses at risk along 4.5km of Solent coastline.
The VSBW joint venture fought-off competition from shortlisted rivals Bam Nuttall and Van Oord/Mackley to land the deal.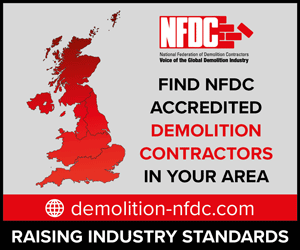 The scheme is currently seeking planning permission and should this and funding approval be given, work will begin on the first section of defences in spring 2020.
Rob Coupe, on behalf of VSBW said, "We are delighted to be joining the team delivering this project  and are looking forward to getting on site and delivering new defences for Southsea."
Cllr Dave Ashmore, cabinet member for environment and climate change at Portsmouth City Council said "This intensive procurement process has allowed us to identify a very capable, proven contractor who will now be at the helm of delivering this very important piece of work for Portsmouth."