Hong Kong-based developer One Heritage Property Developments aims to start construction next year, subject to planning.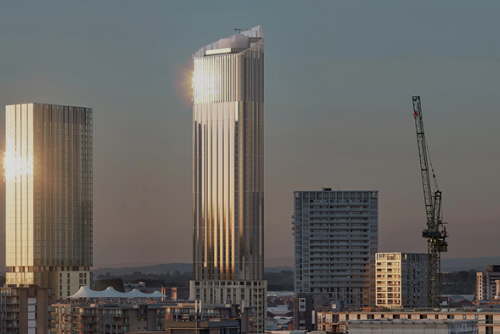 Designed by OMI Architects, the tower to be called One Heritage will be built on a car park site at Greengate near Renaker's 44-storey Anaconda Cut.
It will provide a mix of over 544 one, two and three bedrooms, as well as duplexes and penthouses and is already being marketed in China.
The building will also feature a rooftop garden, pavilion, gym and a library. Extensive public realm works are also planned around the tower to open a publicly accessible route from the historic heart of Greengate to the existing river Irwell walkway.