Across the group, revenue jumped by nearly 40% to £539m last year, generating a pre-tax profit up £3.5m to £31m.
Growth was also helped by a £44m contribution from acquired cladding firm McMullen Facades.
But a £7m loss incurred by the cladding business in a challenging first year of trading at JRL depressed group operating margin from 7.3% in 2017 to 5.3% last year.
Chairman John Reddington said the group's self-delivery model was paying off, reducing risk to programme and increased cost certainty for clients.
"Most notably Midgard, our main contracting division, has successfully delivered a number of larger contracts on time which continues to demonstrate the benefit of our integrated offering."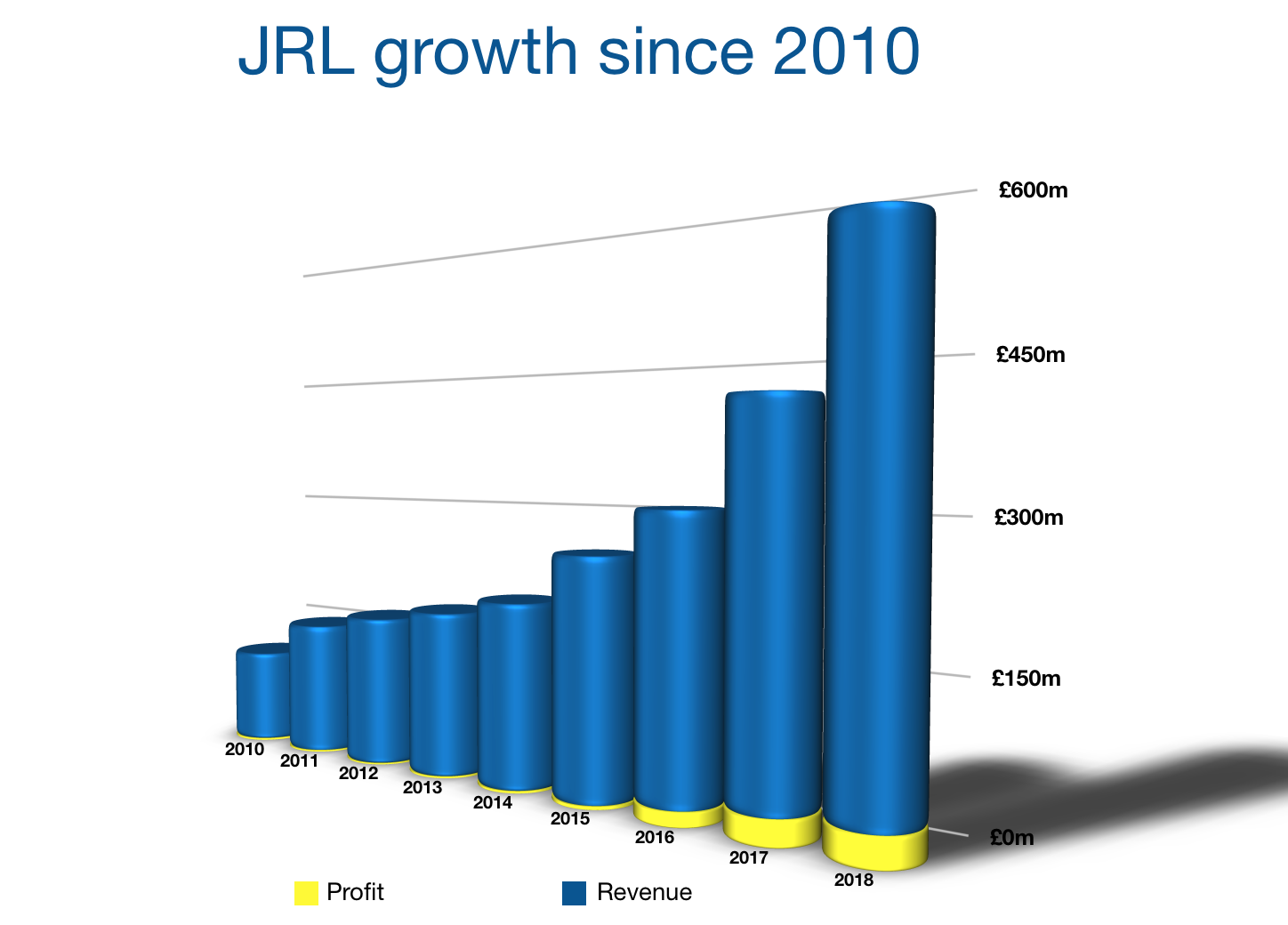 "Managing growth represents a challenge in itself, therefore I am pleased to note that our balance sheet has strengthened further with net assets, cash at bank and net debt demonstrating the improvement in the group's financial position."
He added: "Against a backdrop of increased uncertainty in the wider market, we are pleased to confirm a healthy order book, which is currently indicating further growth into 2019."
Of the two main contracting businesses, main contractor Midgard, which was formed in 2006, lifted revenue 66% to almost £300m, delivering a £14m pre-tax profit against £3.7m in 2017.
Groundwork and concrete frame contractor J Reddington edged up revenue to £246m with profit falling to £7m from £11m previously.
Group cash doubled to £62m over the year of growth.