Demolition and foundations specialist McGee has bagged the contract for the Western Yards basement and concrete core for the initial 230,000 sq ft offices project, known as the Arbor.
Tendering for main contractor is now underway with an award targeted before the end of the year. Mace, Multiplex and Balfour Beatty are among those chasing the job.
The centrepiece of Bankside Yards will be the restoration of 14 historic railway arches set in three acres of newly-created open space.
Native Land and its consortium partners Temasek, HPL and Amcorp Properties have now fully funded the Western Yards first phase, which also includes a residential block of 240 luxury flats with views across the capital.
Western Yards will also create 50,000 sq ft of independent retail, restaurant and cultural space in the restored railway arches.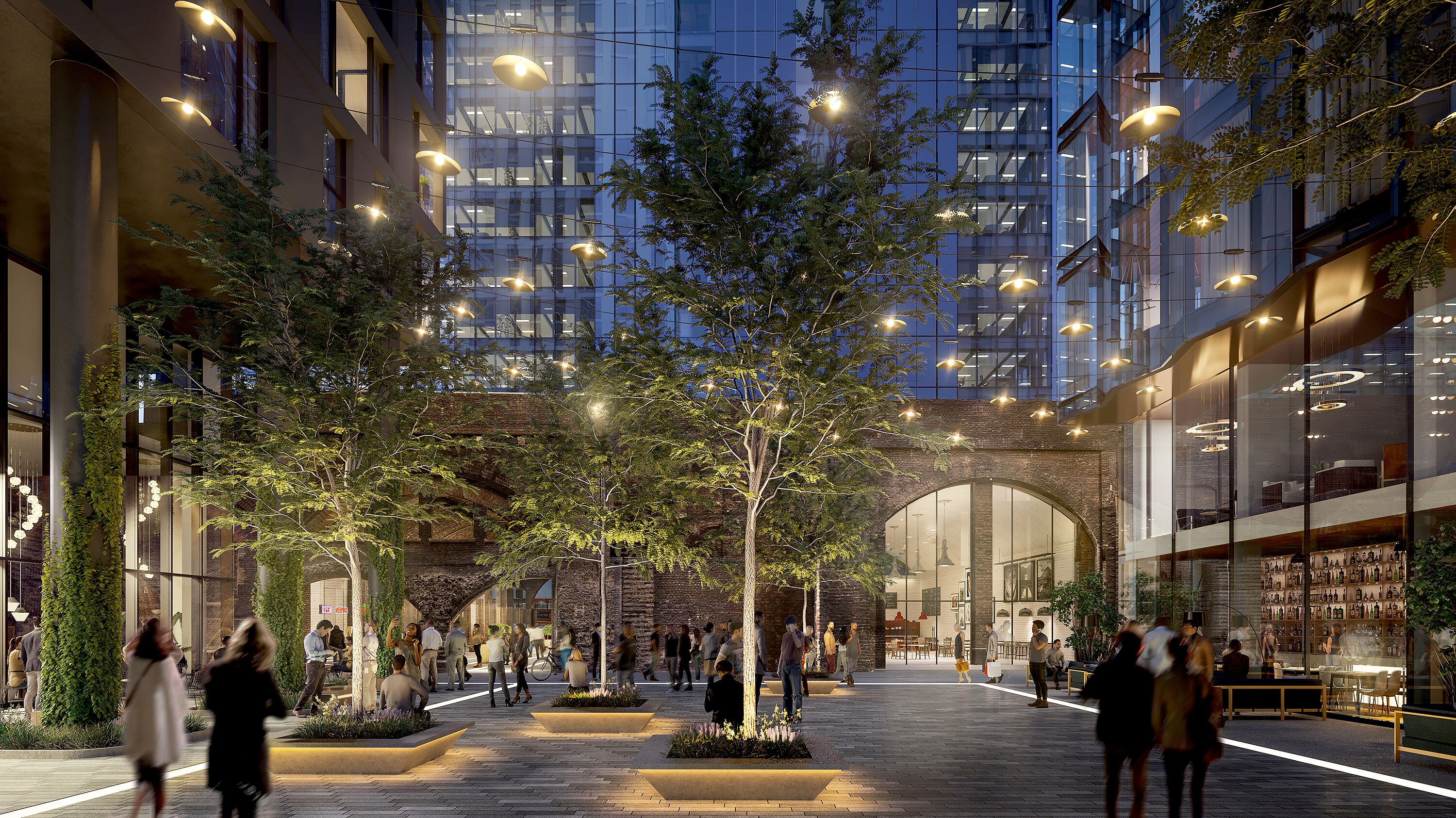 More than half of the wider 5.5-acre Bankside Yards site will be walkable open space, with extensive greenspace and a sweeping stairway down to the Thames.
When complete the scheme located near the Tate Modern gallery will consist of around 600 homes.
The developer will make a financial contribution of at least £65m to Southwark Council to deliver new affordable housing across the borough.
The overall development will create an estimated 3,600 jobs in the retail, commercial and construction sectors, while providing training and apprenticeships for local job seekers.
Alasdair Nicholls, chief executive of Native Land, said: "We are opening up an important piece of London with amazing transport connections and, as locally-based developers, we are keen to contribute to the rich mix of the area by creating a place that's accessible, enjoyable and productive.'
Native Land is developing a cultural strategy for Bankside Yards, which will integrate the development's 20,000 sq ft of new cultural spaces with the wider South Bank and Bankside creative and arts scene.
The second phase of the development, known as Eastern Yards, will include a premier hotel and on-site affordable and private homes.
Bankside Yards is master-planned by PLP Architecture with Gillespies as the landscape architects.