It will build more than 100 homes, shops, restaurants and a cinema in four new buildings.
Known as Egham Gateway West, the scheme is being managed by development and placemaking specialist Places for People, in partnership with the Council as part of the wider Runnymede Regeneration Programme.
The development will provide a new gateway to the town centre, from Egham Rail Station.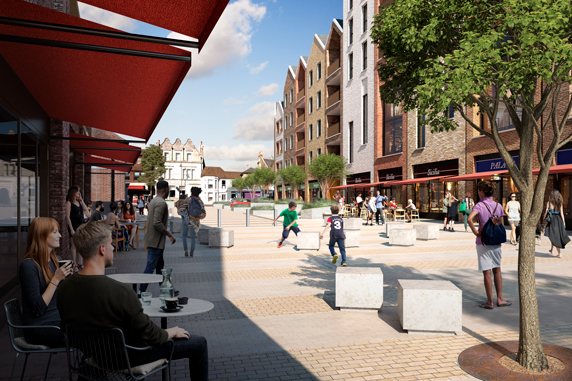 The plans include 28 affordable for rent and six shared ownership homes, as well as 23 properties for sale and 44 for open market rent. A student accommodation block will offer 100 study bedrooms.
Cllr Nick Prescot, Leader of Runnymede Borough Council, said: "The new homes, shops and entertainment which will be created in Egham through this substantial and ambitious plan will deliver a significant boost for the north of the borough.
"The commitment to affordable and shared homes is absolutely key to the Council's aim of supporting local people and creating a vibrant town."