Cummins has been at O'Rourke for 16 years and will succeed Kier's Peter Young who is retiring after 30 years at the business.
Cummins joins Kier to lead its construction operations, delivering key projects including the P2 building at Kings Cross, the new home for US Air Force F-35 Fighter Jet at RAF Lakenheath and the Braintree town centre redevelopment.
Andrew Davies, Kier chief executive said: "I'd like to welcome Liam to the group.  He brings with him extensive experience across the UK construction landscape and I look forward to him working with our senior management teams to drive growth and nurture the long-term client relationships and excellent customer service that our Construction business offers."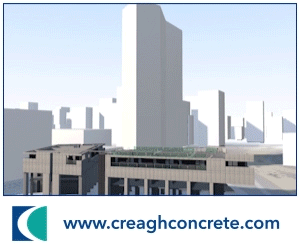 Laing O'Rourke Group CEO Ray O'Rourke said: "Liam has been an exemplary senior executive for the business, working across Europe, the Middle East and Australia in pivotal roles, in both the main construction business and our specialist trading group.
"We wish him every success in his new role, and he leaves with our gratitude and respect for his 16 years' service."
Laing O'Rourke said his role will be filled by an internal promotion.