Housing output is now higher than the peak before the 2008 financial crash and approaching the last housing boom in the 1980s.
Across the regions in the tear to Match 2019, the North West delivered the biggest growth outside of London at nearly 17%. The capital itself bounced back after a slide in 2018 with 17% year on year growth.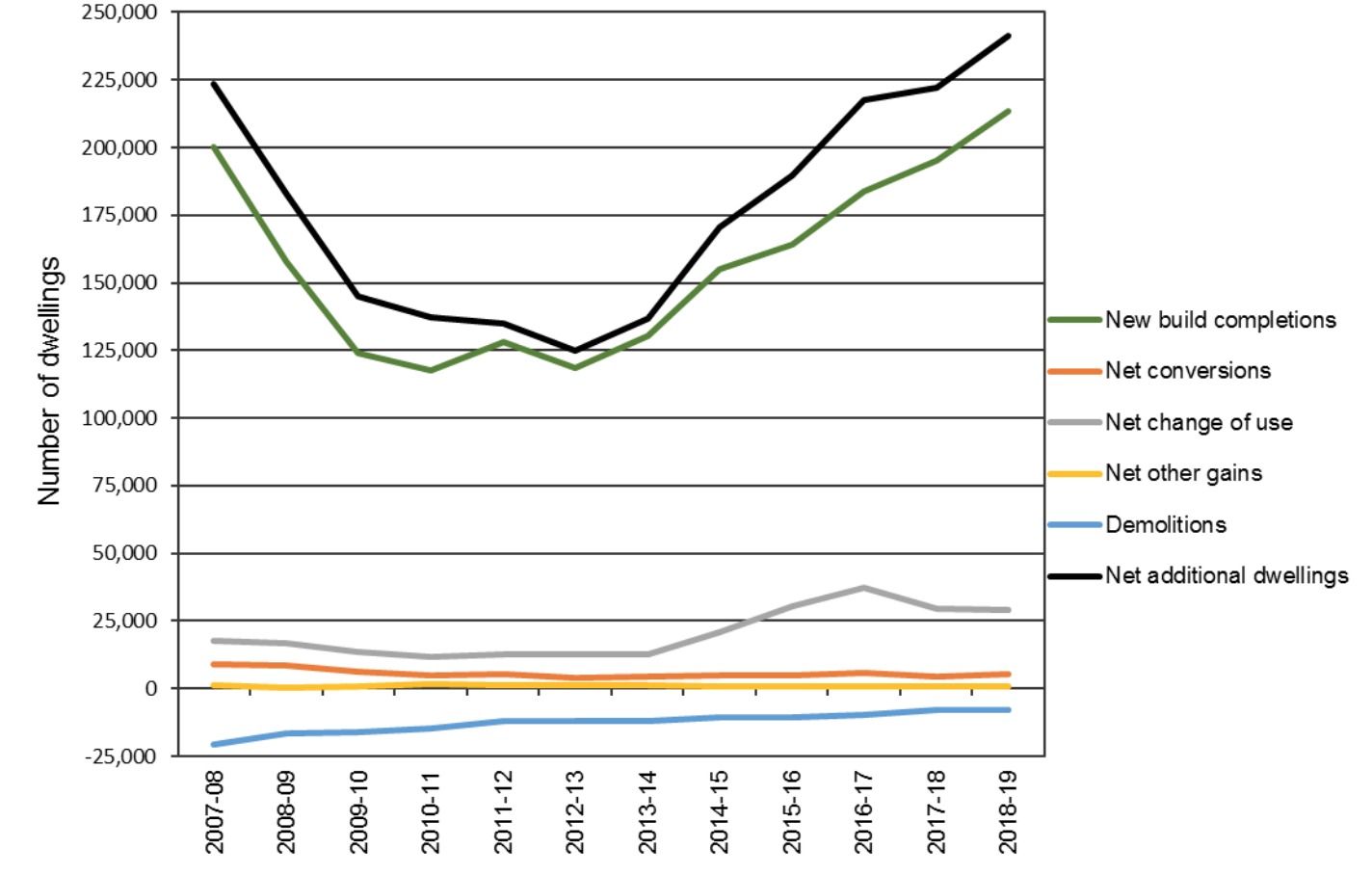 The total net additions including change of use reached 241,000, still short of the Government 300,000 target.
The figures mean that in the past six years, housing supply has almost doubled (up 93%) since a low of just over 124,000 in 2012/13.
Over a million homes have been added to the housing stock in the past five years.
Stewart Baseley, executive chairman of the Home Builders Federation said; "Today's numbers show the huge progress made by the industry as we look to meet the country's housing need.
"Alongside much-needed homes, the increases are boosting local economies up and down the country, creating tens of thousands of new jobs and delivering much-needed investment in infrastructure.
"We need politicians to continue to work with us and develop policies that enable further increases to be delivered.
"We need to see policies that ensure buyers can buy and that enough land comes forward in the right places quickly and efficiently.
"We also need to see more support for SME builders and specialist providers to ensure the supply base continues to grow."