The redevelopment of the 10.4 acre Tesco store site in Goodmayes near Romford will consist of 1,280 new homes, a new Tesco store, village hall, 3-form primary school, commercial space and 7.9 acres of landscaped grounds.
The new Tesco will be equivalent in size to the current store and will be built in the current car park whilst the existing store remains open with a temporary car parking arrangement.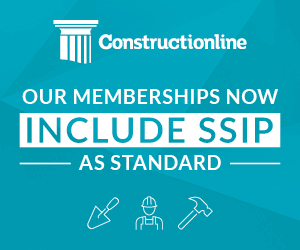 Once the new store is complete and open, the old store will be closed and demolished.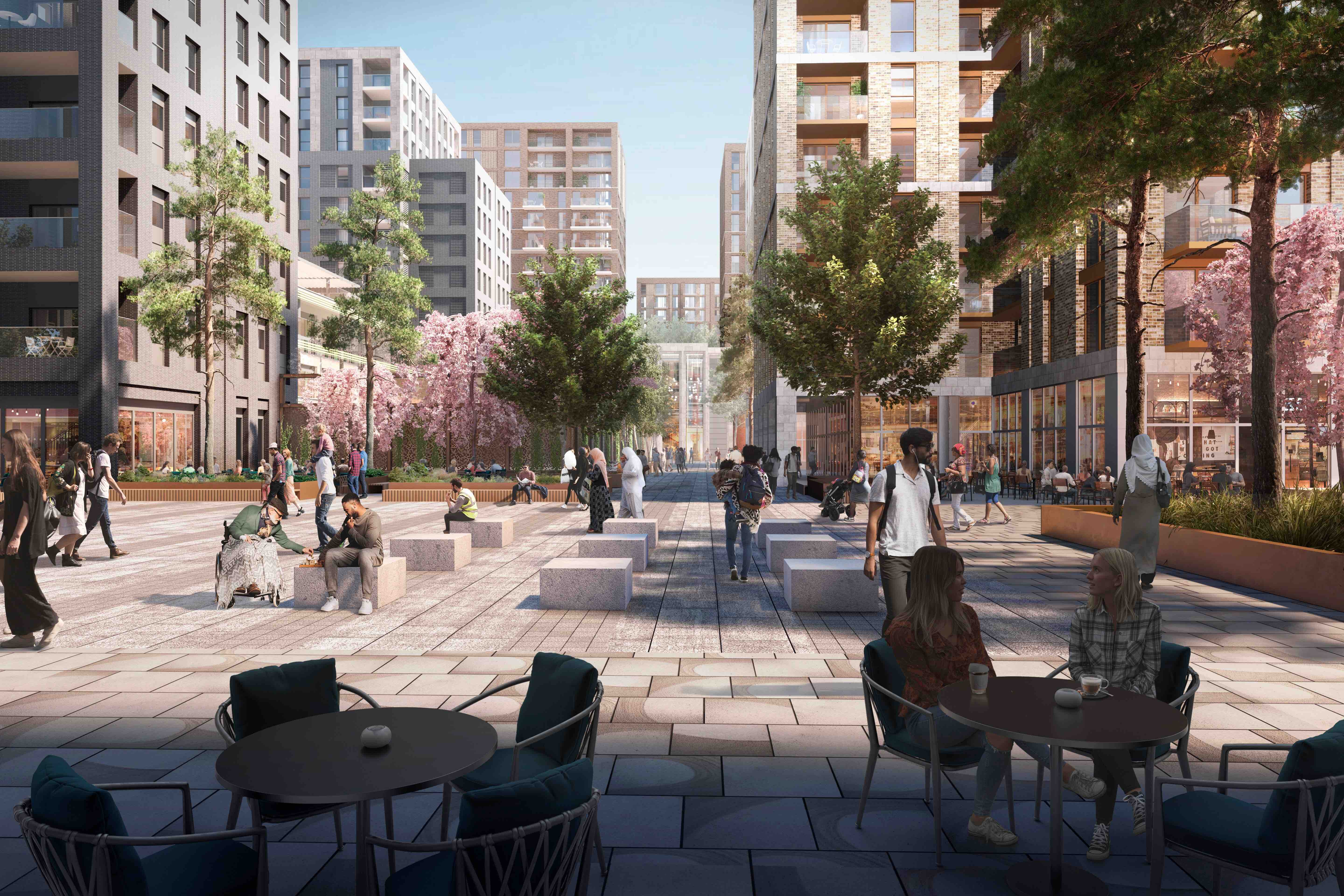 Weston Homes has slightly scaled-down its original plan to build 1,400 homes, lowered heights of several buildings and revised the design of the main landmark tower to make it more slender, thereby reducing the visual impact.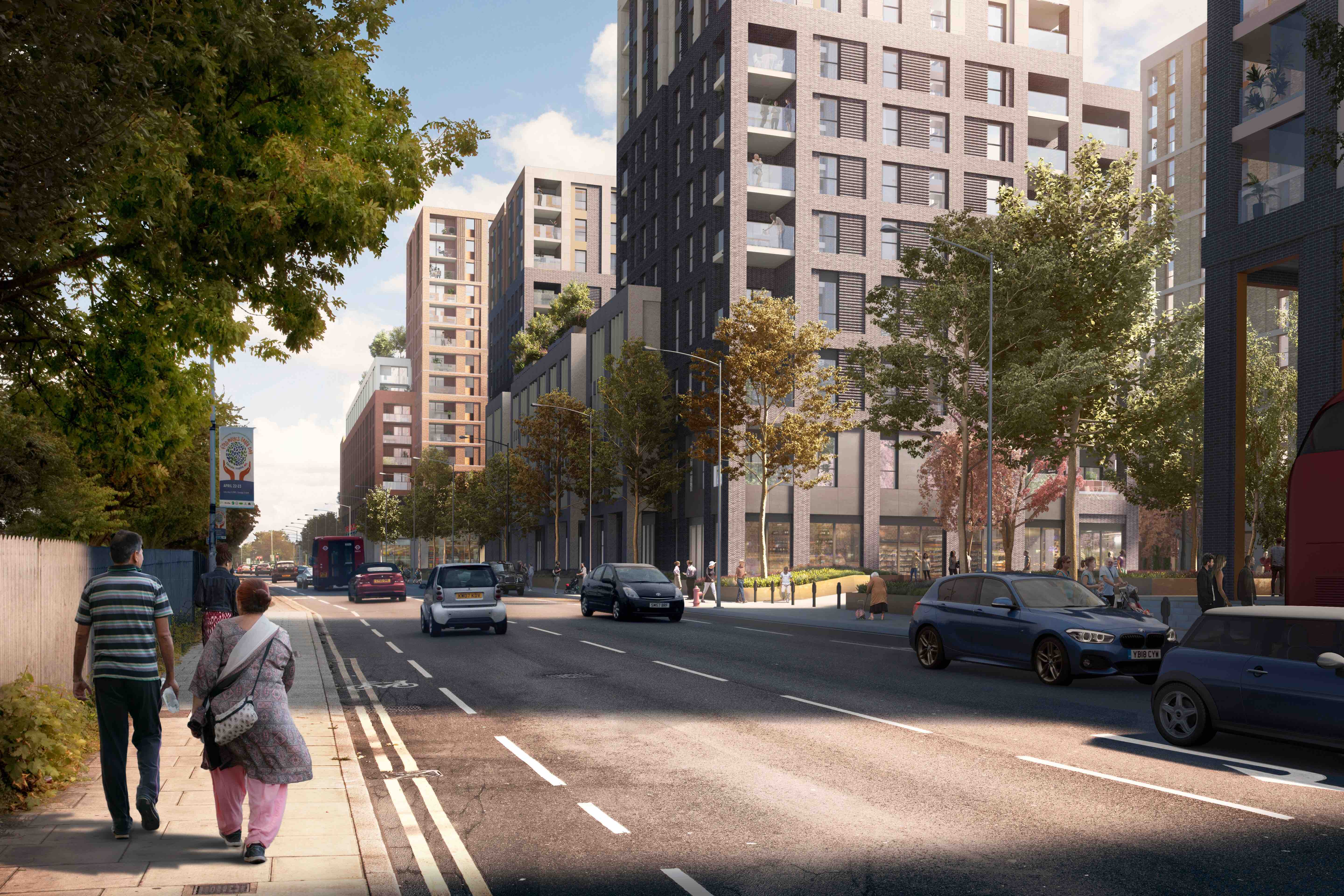 The new development proposals submitted to Redbridge Borough Council will also allow for highway improvement works in the High Road including a new bus lane, widening the highway, enhanced pedestrian and cycle access, and a new pedestrian crossing to Barley Lane Recreation Ground.