The contractor will work with the Council to maintain 9,000km of highways, carriageways and footpaths.
It will also deliver winter maintenance and drainage cleansing services to enhance the condition and reliability of the local roads.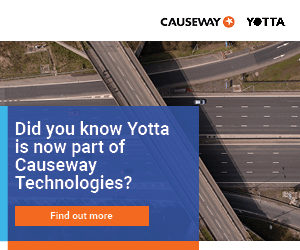 Works are due to start next Spring and will employ a workforce of 180 employees.
Balfour Beatty Plant & Fleet Services will invest in 54 commercial vehicles including mobile working platforms and traffic management vehicles to assist works.
The contractor has undertaken to hire 90% of the workforce from the local area as well as creating 63 apprenticeships and 24 graduate placements.
Balfour Beatty Living Places Managing Director, Steve Helliwell, said: "With our dedicated teams now spanning from Sunderland to Southampton, we look forward to continuing our commitment to creating great places to work, play and stay, leaving a lasting legacy for the communities in which we operate."
The council also has an option to extend the contract for a further six years with Balfour Beatty.