Overbury will replace Caddick Construction, which itself was brought in to replace Styles & Wood, which first won the prestige project.
A spokeswoman for Caddick said: "Due to delays experienced prior to Caddick Construction being involved in the scheme, the original intent to have a contract for refurbishment / Cat A fit-out and a separate contract for Cat B has now changed.
"The contracts will now be combined and undertaken by Overbury.
"Caddick Construction is currently working with the new developer, Legal and General, to facilitate and assist in the transition of Overbury taking over the project."
A spokesperson for Overbury said: "We are working in partnership with Legal & General and HMRC to deliver their new regional centre at India Buildings in Liverpool.
"We are currently reviewing the works to confirm timeframes for the completion of the whole project. Caddick is also working with us in the early stages to help achieve these goals".
Originally, the project ran into significant delays after 400 tonnes of asbestos were uncovered within the building and extensive additional ceiling works required specialist heritage planning permission.
This led to a dispute between Styles & Wood and the client resulting in the termination of the contract for the project just over two months ago.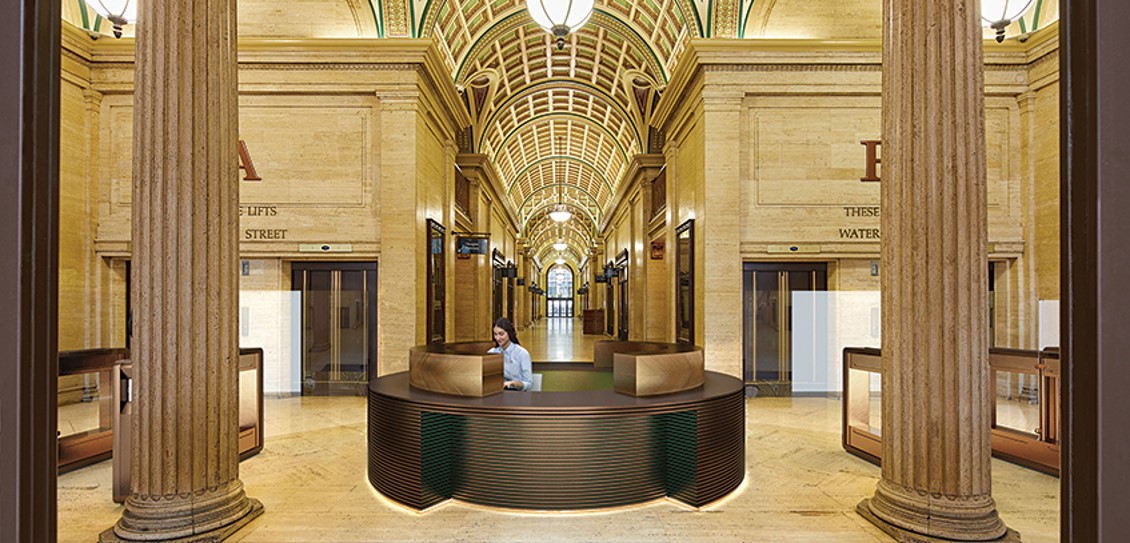 The programme of refurbishment across the 350,000 sq ft of commercial space will include complex remedial work, façade repairs, as well as renewal of more than 50% of office ceilings.
Cast iron drainage systems will be relined and building services replaced.