The new buildings on plot 16 will provide 168,000 sq ft of flexible office and laboratory space to the 500,000 sq ft expansion planned for Littlemore site by 2025.
Beyond Plot 16, Magdalen College plans to further expand The Oxford Science Park with an additional 325,000 sq ft of office and laboratory space on the remaining 10 acres of land, over the next 3-5 years.
Plot 16 is a linear site at the north-east corner of the park between railway tracks and Littlemore Brook.
The complex has been designed to facilitate access to the planned new railway station due to be built as part of the reopening of the Cowley branch line in 2022.
The client team includes Core Five as the cost consultants with Hoare Lea providing M&E design and Campbell Reith the structural design.
Piers Scrimshaw-Wright, Chief Executive at Oxford Science Park, said: "Oxford is at the forefront of the UK's fast-growing STEM sector and The Oxford Science Park is witnessing unprecedented growth.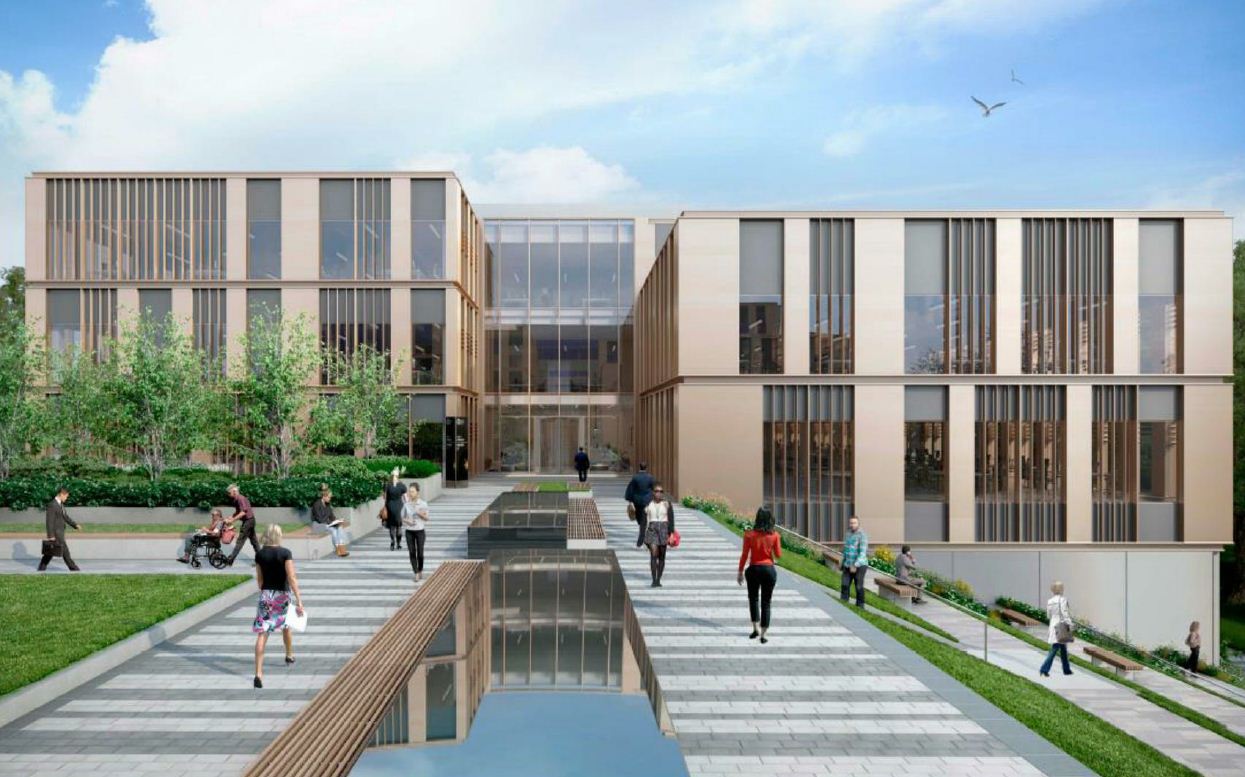 "Perkins and Will has taken a challenging site and turned it into an exciting prospect for a thriving gateway into The Oxford Science Park."
Science park managers hope to start construction in the autumn of next year. Building work is set to be completed in early 2022.