Construction output decreased by 2.3% in October 2019 to £13.3bn – the lowest level since April 2018.
This was due largely to a 3.1% fall in new work, with repair and maintenance also decreasing by 0.6%.
Infrastructure suffered the largest monthly fall since the 6.6% decline in February 2018.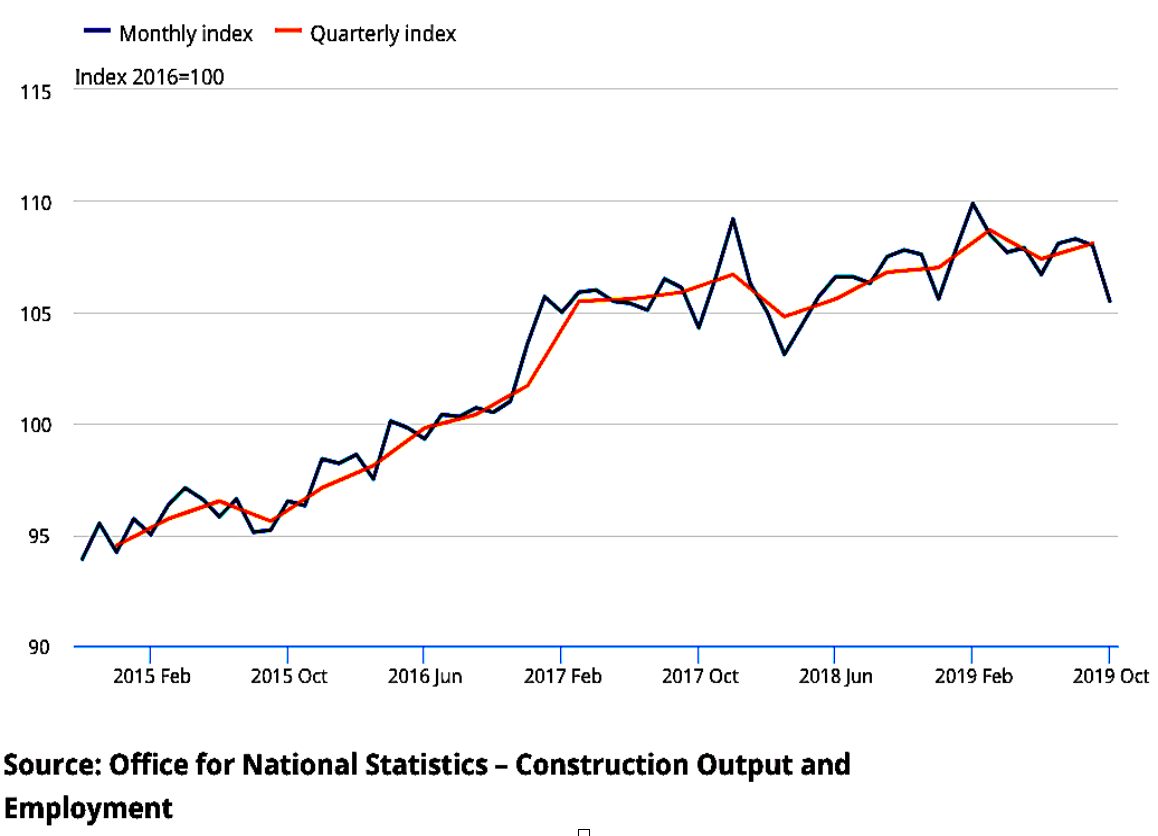 Mark Robinson, Scape Group chief executive, said: "October marked another dreary month for the construction industry.
"The industry has been spiralling towards a recession since the Brexit vote and it can only take so much more bad news.
"A lack of clarity over immigration and trade policies, as well as ongoing economic uncertainty, has forced construction bosses across the country to pause existing projects and hold off on making decisions on new work, which is evident through the large falls in repairs and maintenance, infrastructure projects and private housebuilding revealed today.
October output compared with September by sector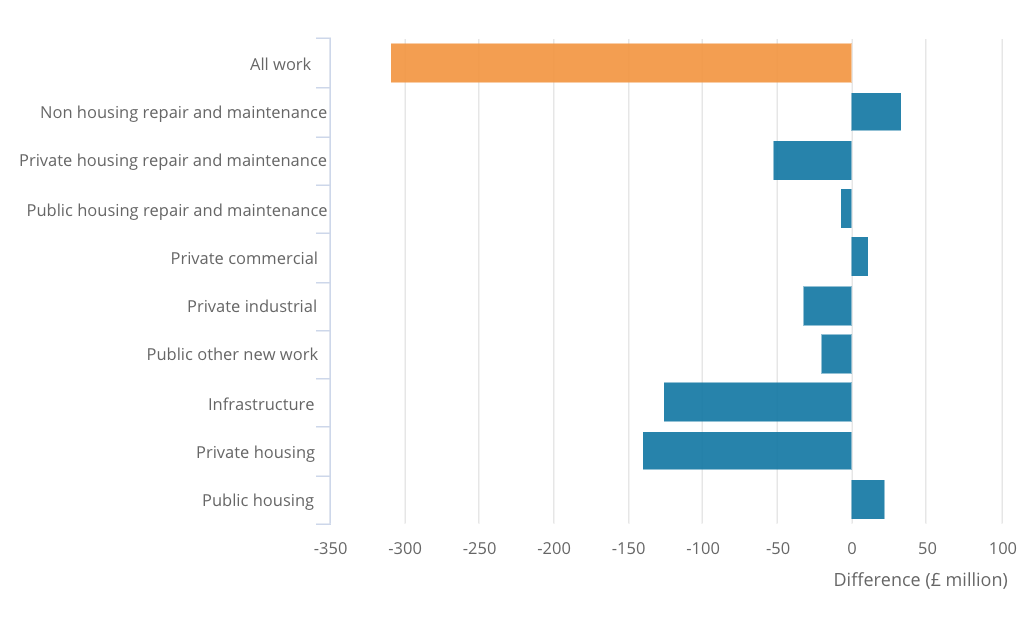 He added: "However, the General Election outcome does have the potential to create a bounce back in activity in the New Year, so the industry will be holding its breath for a new Government which has a clear mandate to implement a fiscal strategy and one that can make clear and concise decisions that will provide clients and construction firms with the confidence to press ahead with projects.
"However, on the flip side, a hung parliament could send the industry into further instability and disarray."