The Euromix Concrete lorry became trapped in the crossing in Mucking near East Tilbury after Amey site workers waved the driver onto the crossing even after red stop lights had begun flashing.
It was beckoned forward onto the tracks as part of a manoeuvre to reverse back into the nearby Network Raila signalling power supply upgrade project.
As the lorry stopped to shift into reverse the lowering barrier became stuck behind the water tank and revolving mixer.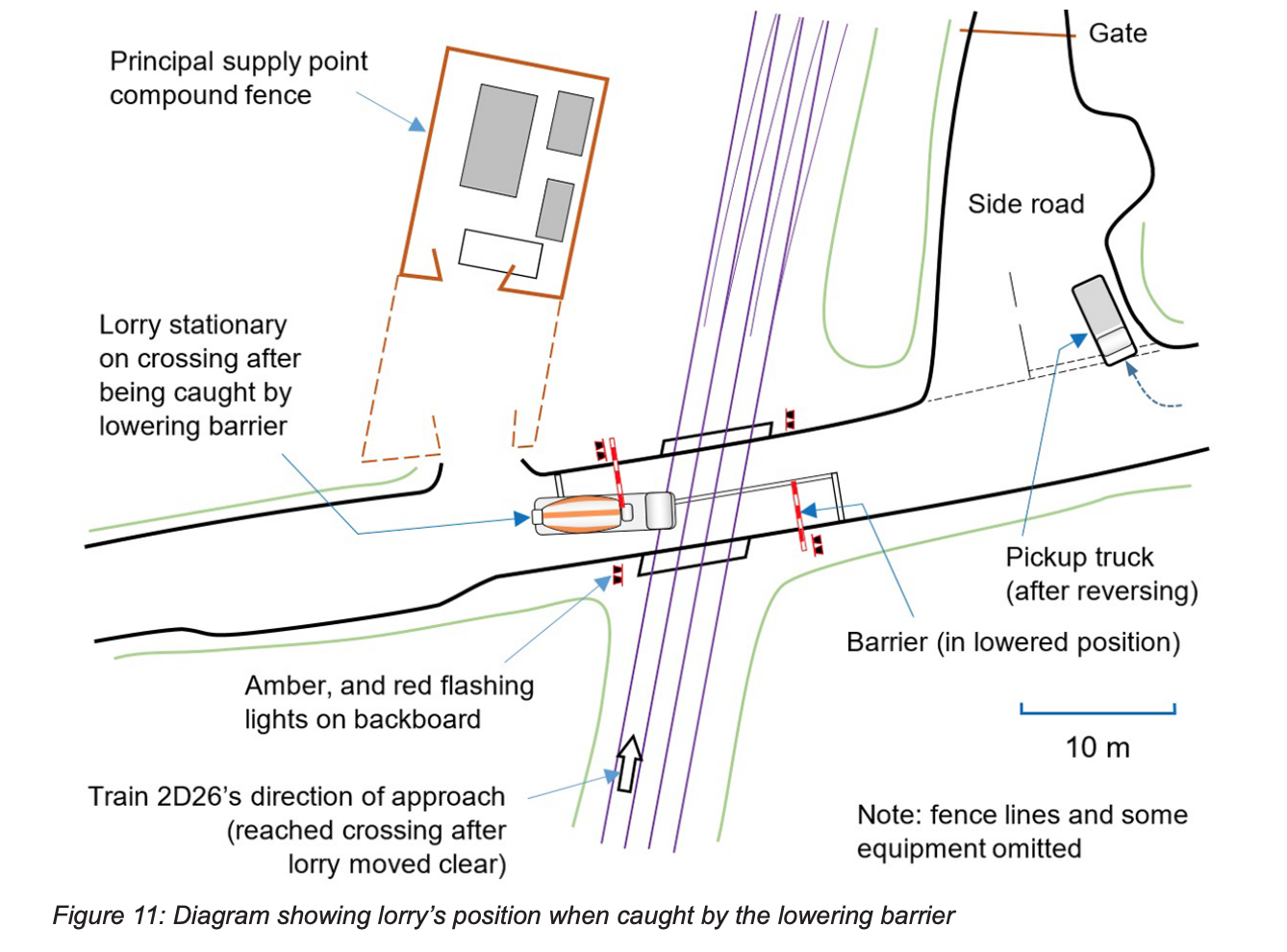 The lorry was stuck for eight seconds until the site staff manually lifted the barrier.
It then reversed clear of the crossing with six seconds to spare before the train passed at 57mph
After the train passed, the lorry driver drove forwards again, guided by the banksman, and again stopped on the crossing before reversing clear of the railway and into the compound.
The driver and banksman were unaware that another train was going to arrive at the crossing less than three minutes later.
The Amey Inabensa joint venture working at the construction site modified procedures and briefed staff on the risk following the incident.
A later report published by the Rail Accident Investigation Branch identified extra learning points.
These included drivers of road vehicles always complying with all Highway Code requirements relating to the use of level crossings, irrespective of any signals provided by banksmen or other people.
Effective planning, management support and supervision was also essential for all construction activity on or near the railway, including short duration works on isolated or small sites.