In a trading statement this morning, the firm warned pretax profit was expected to be down at around £1m from £2.8m in the same period last year.
Revenue was expected to be ahead of last year up from £43m to around £48m.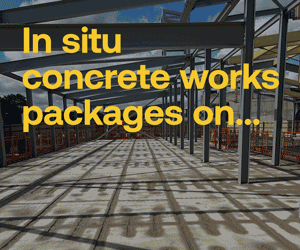 Van Elle blamed a challenging market, with customer uncertainty and some heightened competitive pressure resulting in a subdued first quarter.
While market conditions have not yet notably improved, Van Elle said its ongoing focus on its transition plan resulted in a stronger second-quarter performance.
Notwithstanding continued short term uncertainty in the commercial building sector and subdued activity levels in year one of Network Rail's Control Period 6, the board anticipated modest market improvement during the second half, keeping it on-track to deliver expectations for the full year.