The Government's Crown Commercial Service has revealed the latest tranche of contractors to gain places on its record-breaking £8bn construction works framework for the next seven years.
The prized Lot 5 winners are: Balfour Beatty, BAM, Bouygues, Bowmer & Kirkland, Galliford Try Building, Graham, Interserve Construction, ISG, Kier, Laing O'Rourke, Mace, Skanska, Tarmac Trading and Wates.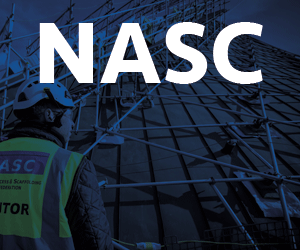 Winning contractors were also revealed for construction works lots: (project values £30-£80m) in England & Wales; (£10m-£30m) in the south of England; and (£3m-£10m) in the north of England.
CCS framework line-up – so far
---
General construction works (projects valued £30m-£80m) – Total value £4bn
Scotland: BAM Construction; Bowmer & Kirkland; Galliford Try; Interserve Construction; Graham Construction; Kier; McLaughlin & Harvey; Morgan Sindall; Robertson Construction; Sir Robert McAlpine; Tarmac Trading
England & Wales: Balfour Beatty; BAM Construction; Bouygues; Galliford Try Building; Interserve; ISG; John Graham Construction; Kier; Laing O'Rourke; McLaughlin & Harvey; Skanska; Tarmac Trading; Wates; Willmott Dixon
Northern Ireland: BAM; Graham; McLaughlin & Harvey; Tarmac Trading
---
General construction works  (£10m – £30m) – Total £4bn
Wales: BAM Construction; Bouygues; Galliford Try, Interserve, ISG, Kier, Laing O'Rourke; Midas; Morgan Sindall; Tarmac Trading; Vinci, Willmott Dixon
Scotland: BAM Construction; Bowmer & Kirkland; Galliford Try; Graham; Heron; Interserve; ISG; Kier; McLaughlin & Harvey; Morgan Sindall; Robertson Construction; Tarmac Trading;
Northern Ireland: BAM Construction; Felix O'Hare; HJ Martin; Heron Bros
South of England: Balfour Beatty; BAM; Bouygues; Galliford Try Building; Graham; Interserve Construction; ISG Construction; John Sisk; Kier; Laing O'Rourke; McLaughlin & Harvey; Midas; R G Carter; Skanska; Speller Metcalfe; Tarmac Trading; VolkerFitzpatrick; Wates; Willmott Dixon
North of England: TBA
---
General Construction works (£3m – £10m) – Total  value £4bn
Wales: BAM Construction; ENGIE; Interserve; ISG; J N Bentley; Kier; Knights Brown; Morgan Sindall; Tarmac Trading; Vinci, Wates; Willmott Dixon
Scotland: Bowmer & Kirkland; Galliford Try Buiding; George Sharkey & Sons; Henry Brothers; Heron Bros; Interserve; ISG; Graham Construction; Kier; McLaughlin & Harvey; Morgan Sindall; Robertson; Wates
Northern Ireland: CTS Projects; Dawson-Wam; Felix O'Hare; H&J Martin Construction; Henry Brothers; Heron Bros; Graham Construction; McLaughlin & Harvey; Tarmac Trading
North of England: Conlon; Galliford Try Building; G F Tomlinson; Henry Boot; Henry Brothers; Interserve; ISG; Jeakins Weir; Kier; McLaughlin & Harvey; Speller Metcalfe; Styles & Wood; Wates; Willmott Dixon
South of England: TBM
---
Minor building works (up to £3m) – Total value £3.5bn
England North: Amey Defence Services; Esh; FES Support Services; Flangans Building; F Parkinson; Hargreaves Contracting; JCA Engineering; J Tomlinson; Kier Services; Krol Corlett; Mears; Morris & Spottiswood; MPH Construction; Nationwide Rail, NMCN; Oliveti Construction; Rosslee Construction; Seddon; Stenell; Walter Carefoot & Sons
England South: Amey Defence Services; Ashe; Borras; Colmar Construction (Poole); Conamar Building Services; Etec Contract Services; Beard; FES Support Services; Glenman Corporation; H A Marks; JCA Engineering; Kier Services; Logan Construction (SE); MD Building Services; Mears; Michael Brady; Mulalley & Co; NFC Homes; Pentaco Construction; Standage & Co; Stepnell;
Wales: Amey Defence Services; Kier Services; MPH Construction; Nationwide Rail
Scotland: Amey Defence Services; Central Building Contractors; CHAP Group (Aberdeen); Clark Contracts; FES Support Services; GHI Contracts; Kier Services; Maxi Construction; McLaughlin Construction; Morris & Spottiswood
Northern Ireland: Amey Defence Services; Connolly & Fee; G F Wilson; P K Murphy
---
Minor civil engineering works (up to £3m) – Total value £1.5bn
North England: Yates; Colas; Dyer & Butler; Eric Wright Construction; Fitzgerald Construction; Jackson Civil Engineering; Kier Integrated Services; PBS Construction (North England); Seymour Civil Engineering; The Casey Group
South England: Associated Asphalt Contracting; BCM Construction; Colas; Dyer & Butler; FM Conway; Jackson Civil Engineering; JT Macley & Co; Kier Integrated Services; Midren Construction; Rynebridge; TS Civil Engineering
Wales: BCM Construction; Dyer & Butler; Kier Integrated Services;
Scotland: Covanburn Contracts; Cubby Construction; Luddon Construction; MacAsphalt; R J McLeod
Northern Ireland: Whitemountain Quarries
---
Residential – Total value £2.25bn
England North: Bardsley Construction; ENGIE; Esh; Galliford Try; Interserve; Morgan Sindall; NMCN; Speller Metcalfe; The Casey Group; United Living (North); Vinci; Wates; Willmott Dixon
Wales: ENGIE; Mi-Space (UK); Morgan Sindall; Wates
Scotland: Bancon; CCG (Scotland); CHAP Group (Aberdeen); ENGIE; Graham Construction; Morgan Sindall
Northern Ireland: Connolly & Fee; CTS Projects; EHA Group; PK Murphy
England South: TBA
---
High rise residential – Total value £2.25bn
England North: Bardsley Construction; Bowmer & Kirkland; Esh; Galliford Try; Interserve; John Sisk; Kier; Morgan Sindall; Russells; Wates; Willmott Dixon
England South: Bouygues; Bowmer & Kirkland; Galliford Try;

 

Interserve; John Sisk; Kier; Laing O'Rourke; McLaren Construction; Morgan Sindall; Rydon; Wates; Willmott Dixon
Wales: Morgan Sindall
Scotland: Graham Construction, Kier; Morgan Sindall
Northern Ireland: None
---
Construction management – Total value £250m
AECOM; Amey Defence Service; Bechtel; Costain; F3Group; Interserve; Kellogg Brown & Root; Kier; Lendlease; Mace; Pick Everard; Sir Robert McAlpine
---
Airside Works –  Total value £750m
BAM Construction; Kier Construction; Lagan Construction; McLaughlin & Harvey; VolkerFitzpatrick
---
Maritime works – Total value £1.5bn
Costain; Graham Construction; Kier Construction; McLaughlin & Harvey; VolkerStevin
---
Demolition & Decommissioning – Total value £3bn
AECOM; Amey Defence Services; Connell Brothers; Dem-Master Demolition; Demolition Services; DSM Demolition