The mining giant has emerged as a white knight for the ailing project and is proposing to buy Sirius Minerals in a 5.5p a share deal valuing the firm at £386m.
Sirius Minerals was forced to scale-back construction on the project after failing to secure further major funding for the vast construction project.
Failure to raise the $500m needed for the next major phase of construction saw shares in the firm crash 60% to 4p late last year.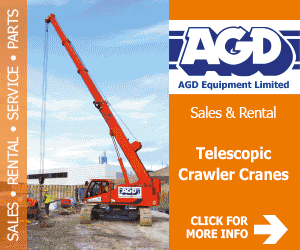 Hundreds of workers were laid off at the North York moors potash mine site although Austrian tunnelling specialist Strabag, which has the contract for the three main 23-mile tunnel drives to transport excavated material to the coast, remains on go-slow on one of its drives.
Sirius has around two months of cash reserves left to fund the slowed construction programme, according to its last estimate.
A statement from Sirius this morning said: "Subject to the successful outcome of on-going discussions – including satisfactory assurances as to the safe-guarding of employee and other stakeholder interests – the board of Sirius has indicated to Anglo American that it expects to be able to recommend a firm offer for Sirius if made by Anglo American at the price set out in the proposal."