The new smart Construction Plant Competence Scheme (CPCS) cards are solid red  or blue which differs to the former shaded colour designs.
Some holders of the new cards have been denied access to sites by companies who don't realise the designs have changed and think they aren't genuine.
CPCS administrator the NOCN Group has already come under fire for delays in renewing cards following technical problems since early last month.
The Enquirer understands the technical issues are being rectified and hundreds of cards are now being renewed weekly.
But the colour confusion is the latest glitch to hit the scheme.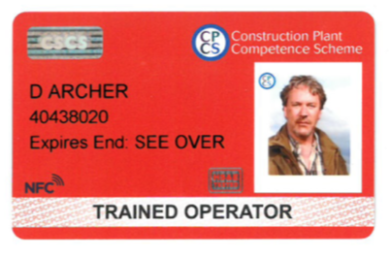 Mark Buckton​, Executive Director for Job Cards & Services at NOCN said: "We are now getting high volumes of cards out to individuals.
"Even though they are the correct cards some people don't know about the design changes and are being incorrectly turned away from sites."
New smart cards can easily be confirmed as authentic via smart phones and tablets that can check the inbuilt chip.