The cost of transforming the market buildings into a museum has risen to £337m from the original budget of £250m.
Plans from the the architectural team of Stanton Williams and Asif Khan with Julian Harrap Architects look to preserve much of the historic fabric of the old market buildings.
The submission of a planning application is the latest milestone for the project, which was formally announced in 2015.
The City of London Corporation will now assess the application before taking a decision on whether to approve the plans later this year.
Sharon Ament, Director of the Museum of London, said: "This is an important milestone for the project, as we formally set out our plans to transform the West Smithfield site and in doing so transform the idea of what a museum can be.
"It has been four years of hard work by a dedicated and talented project team in order to get here and, while we still have a while to go and money to raise before we open the doors to the new Museum, this is nevertheless a significant step forward to turning our vision into reality."
Paul Williams, Principal Director at Stanton Williams, said: "The opportunity to help reinvent, reimagine and transform a group of existing Market Buildings into a 21st century museum is an extraordinary opportunity – especially in an area of London so rich in history.
"Smithfield is a perfect location for the Museum of London, the place itself has so many stories to be told, and traces of the past to engage with."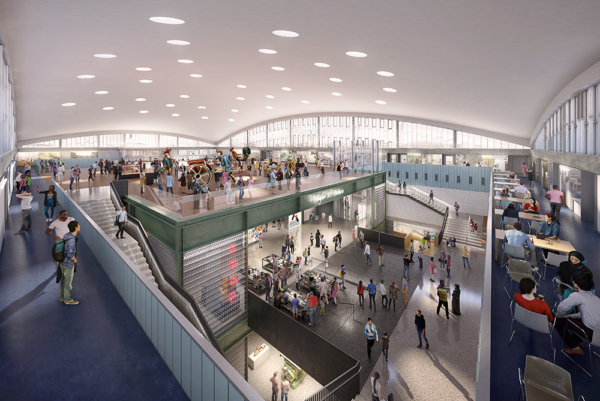 The City of London Corporation is putting forward £197m of the £337m needed to deliver the scheme alongside £70m from the Mayor of London.
The Museum of London has continued in its fundraising efforts, securing a total of £28m so far, leaving a further £42m to raise before the project is delivered.