Housing secretary Robert Jenrick has overruled the planning inspectors decision to reject the scheme and gave consent to the more ambitious plan.
Mace is development manager for the scheme, which has been scaled up to deliver 1,500 new homes.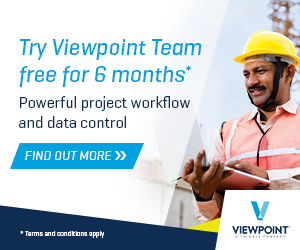 The doubling in housing provision was achieved by raising the height of the main buildings and including an extra building.
Blocks previously planned to rise from four to 30 floors will jump in height to scale up to from 9 to 43 floors.
As well as more private and affordable homes, the revised plan for waterfront mixed-used scheme also includes shops, restaurants, workspaces, a big secondary school and two new parks.
The former Westferry Printworks masterplan first received planning consent in August 2016 and demolition contractor Erith cleared the 15-acre waterside site ready for construction.