Clugston Distribution Services, which was not part of the insolvency process and continued to trade as normal in recent weeks, has been acquired by recently formed Leicester business AJWG.
James Clark, joint administrator of Clugston Group, said: "This sale represents a positive outcome for Clugston Distribution, its stakeholders, and for the local area.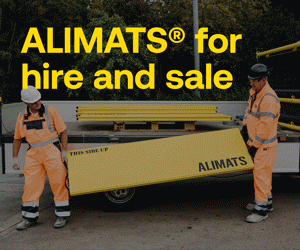 "A solvent sale ensures ongoing trade for the business, its supply chain, and, furthermore, helps secure jobs for the incumbent workforce. The deal is testament to the considerable efforts of the senior management team at Clugston Distribution and my colleagues who have worked tirelessly to secure the future of the business.
"Of course, there is still much more work to do. We continue to explore all options as we look for buyers for the contracts and divisions in administration."
Clugston Group, Clugston Construction and Clugston Services remain in administration following the Scunthorpe group's failure in December 2019.
Clugston Estates is unaffected by the administration and continues to trade under the control of its directors.