The size of the programme means that the industry has been given a once in a generation opportunity to invest long term in the development of skills, capabilities and technology.
The task ahead to deliver the 140-mile phase one route is challenging with the four main delivery consortia having to deliver 85 miles of this route in tunnels and cuttings.
Nine contractors – Balfour Beatty, Costain, Eiffage, Kier, Sir Robert McAlpine, Skanska, Strabag, Vinci and VolkerFitzpatrick – will be delivering the main civils packages.
Construction will begin with the biggest engineering challenges – such as the stations and tunnels – then the main viaducts and bridges.
As such, most activity during 2020 will be focused on the city centre station sites and the major construction compounds at Old Oak Common, M25, Calvert and Streethay.

The 25 miles of tunnels on Phase One will be mainly bored with some cut and cover work. By comparison, the Crossrail project has 13 miles of tunnels.
Bouygues, VolkerFitzpatrick and Sir Robert McAlpine (Align JV) will bore the 10-mile long Chiltern tunnel which will be the deepest at 90m on the route, while Skanska, Costain, Strabag's London tunnels from Euston are the longest at 13 miles, albeit with a surface break at Old Oak Common station.
In total, contractors will deliver 300 rail, road and footbridges.
Around 20km of viaducts will be built. Align JV also has the task of delivering the innovative bridge at Colne Valley, which is to become the UK's longest viaduct.
Balfour Beatty/ Vinci joint venture will have its work cut out on the northern section where it must deliver the complex Delta Junction outside Birmingham.
At 9.5km long, this junction section consists of seven bridges and viaducts spanning three rail lines, eight roads, five rivers and canals and the M6.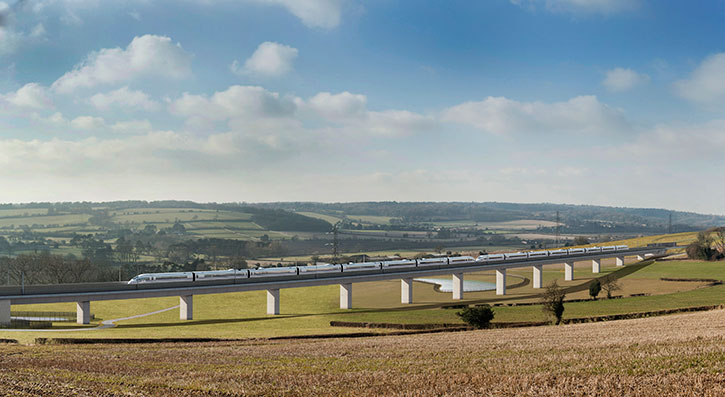 The route to the north of the Delta Junction towards Lichfield consists of embankments and cuttings with several viaducts crossing natural watercourses and canals.
Construction of phase one presents a vast challenge to the earthmoving sector in scale alone.
Around 50 embankments need to be built up including the longest at Grendon Underwood, which will run to 3km in length and rise to 3.5m high.
At the same time, contractors will also have to excavate 66 cuttings. The longest is the Calvert Cutting at 4.1km cut to a depth of nearly 10m.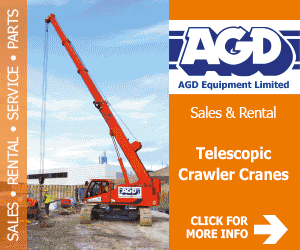 But the award for the deepest on the project goes to Lower Thorpe Cutting, which will be dug to a maximum depth of 30.5m along its  750m length.
The new stations are set to become significant economic hubs, capable of delivering transformative growth along the whole route.
Mace and Dragados have the most challenging station project at HS2's London Terminus.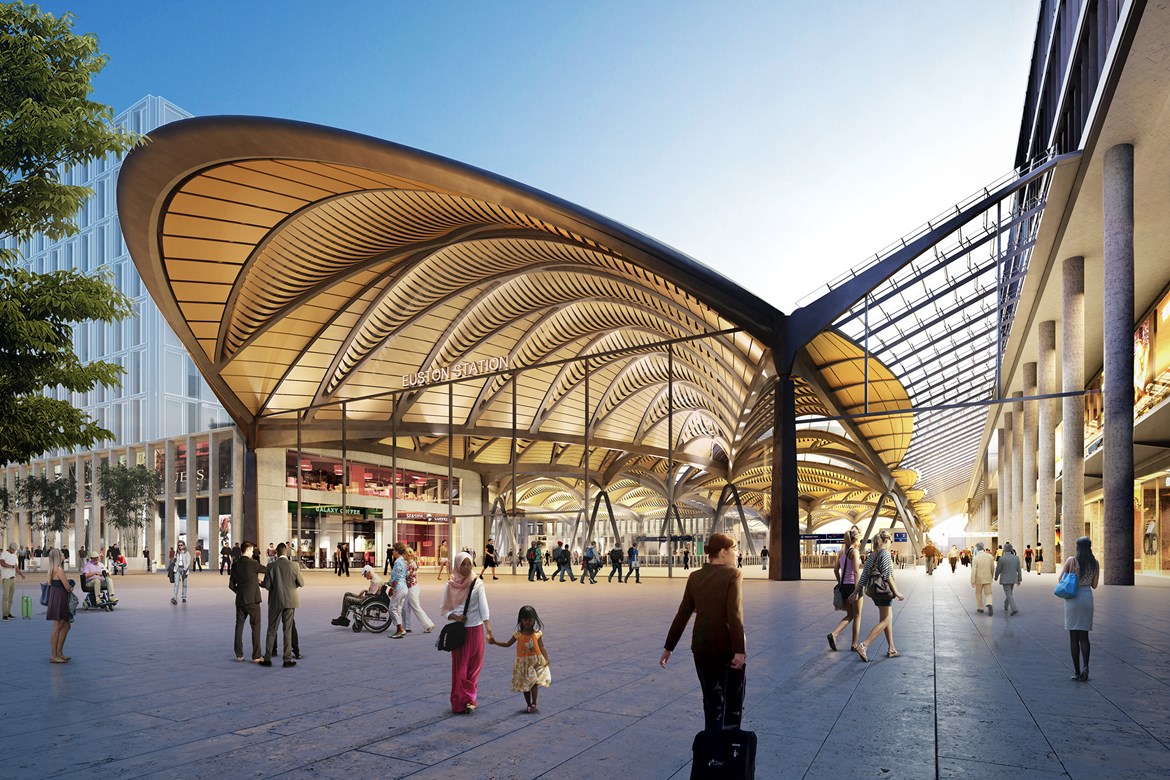 On current plans, the firms will build 11 new 400m long platforms, a new concourse and improved connections to Euston and Euston Square Underground stations.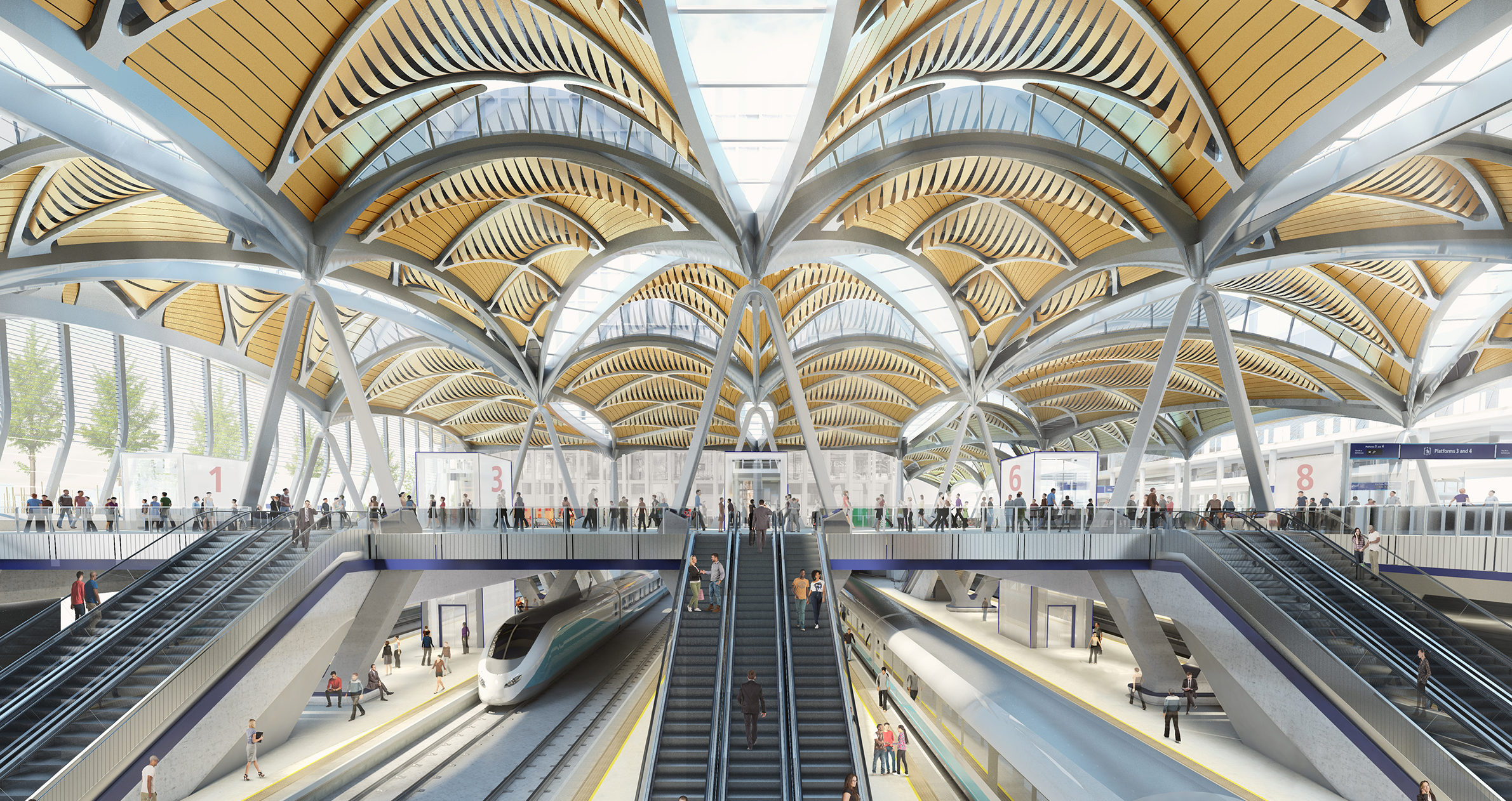 Design teams are also looking at the opportunity to create a new northerly entrance facing Camden Town as well as new east-west links across the whole station site
A three-way joint venture between Balfour Beatty/VINCI/Systra will deliver the Old Oak Station in north west London, which will act as the London Terminus for several years while the longer Euston Station project is completed.
There will be six high-speed platforms situated underground at Old Oak Common with an integrated connection to the adjoining conventional station with platforms for the Elizabeth Line and Great Western Mainline at ground level.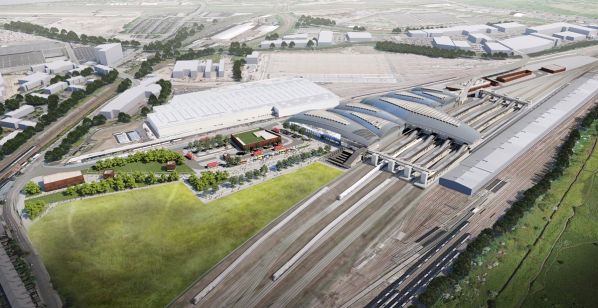 The current station design also includes the potential for provision of future services to Wales and the west of England.
Birmingham's landmark station at Curzon Street is presently out to bid for the second time as a two-stage tender to help reduce bidders risk.
Expected to cost £570m to build, Curzon Street station will be the first brand new intercity terminus station built in Britain since the 19th century.
The station boasts the latest eco-friendly design and sustainable technologies including capturing rainwater and sustainable power generation.
The designs will also incorporate the existing Old Curzon Street building and link it to the new station's eastern concourse at New Canal Street.
Birmingham Interchange Station in Solihull, due out to tender shortly, will connect HS2 services to the city's airport.
It will be made up of two 415m long island platforms, offering four platforms, as well as two central high speed through lines for non-stopping services.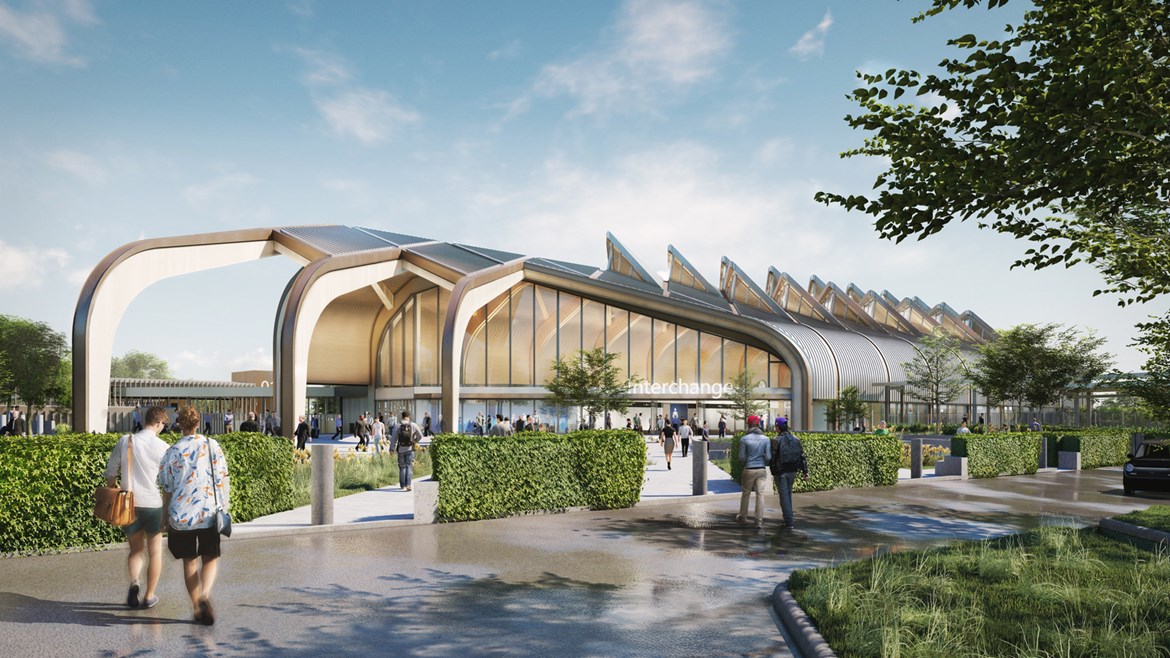 The station will be linked to the NEC, Birmingham International Station and Birmingham Airport via a shuttle carrying up to 2,100 passengers per hour in each direction.
On the route between London and Birmingham HS2's tracks will sit on concrete "slab track".
This is a hard-wearing and low-maintenance alternative to ballast, which supports plans to run up to 18 trains per hour in each direction.
Whereas ballast track requires the rails to be replaced every 20 years, slab track is designed to last for over 100 years.
The railway's design specification is for speeds up to 225mph although daily timetabled operation will see trains run at 205mph top speed, just over 6mph faster than TGVs in France.