The clean-up is taking place after a series of radioactive objects were found on the beach.
The objects come from eroded landfill that contains debris from Second World War aircraft that originally had radium dials from instrumentation panels.
Since 1990, 3,532 fragments of radioactive debris from the incinerated old planes have been detected and removed from Dalgety Bay, 1,369 of them in 2012.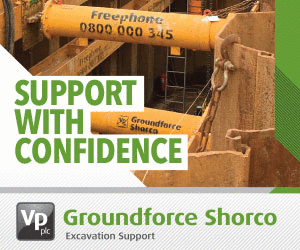 It has been agreed with the Scottish Environment Protection Agency and Fife Council that the Ministry of Defence is best placed to remove the contamination.
The first phase of works are scheduled until 30 September.
Work cannot take place during the winter months as Dalgety Bay is then home to wading birds which over-winter there.
The project will clear the beach of contaminant material and put a barrier in place to prevent any other material coming to the surface. A jetty and slipway will also be replaced.