Wigan Council has selected Balfour Beatty to help shape the borough's M58 link road, which will connect J26 M6 with Wigan town centre via the A49 link road.
This will open up new opportunities for housing and development.
Balfour Beatty will work with the council to offer design and construction advice and develop more efficient proposals, which will aim to minimise disruption and provide a scheme that is value for money.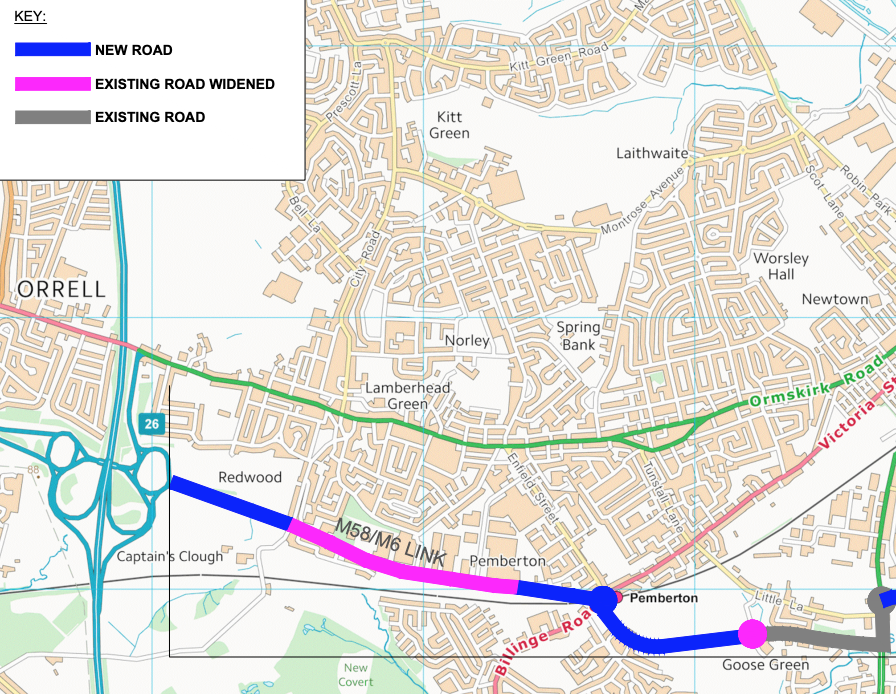 Following the design process, the council will appoint a construction contractor with a view to start on site in 2021.
Leader of Wigan Council, Coun David Molyneux said: "In order to ensure we can deliver a successful scheme, we have appointed Balfour Beatty early in the process. "
Balfour Beatty project director, Will Singleton, said: "This scheme will help to alleviate traffic on Ormskirk Road – one of Wigan borough's busiest routes – while vastly improving connectivity for the travelling public."
The council has already started some advanced works to prepare for the link road including protecting and diverting utility services and re-locating a local rugby pitch, which has resulted in the creation of two additional full-sized pitches and a smaller training pitch.