For several weeks suppliers and many workers have bitterly complained about not being paid and being told by the company not to waste their time chasing monies owed, while others were getting wages.
Frustrations were aired through a Facebook interest group set up by unpaid workers over the last three weeks. The firm was also facing seven county court judgements, totalling around £100,000.
Will Nixon operated its own plant fleet from 3t-30t excavators and dump trucks, and according to last accounts for 2018 employed around 50 staff.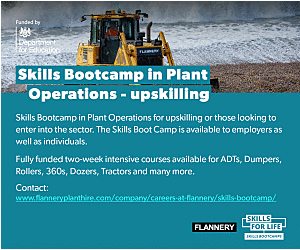 The business was founded 17 years ago by a then 23-year-old Will Nixon, offering groundwork services.
It quickly developed into plant hire as the business took off moving from employing around 10 staff to more than 100 at peak trading.
John Hedger of Matlock insolvency specialist Seneca is handling the administration.