Its plans will transform the rundown Sackville Trading Estate next to Hove Station into a thriving inter-generational neighbourhood with extensive public gardens.
Of the total new homes in the £260m scheme, 564 will be for private rent and 260 for later living.
Moda said it would begin developing the site in 2021.
The firm has also committed to invest £10m in infrastructure, education and public art – one of the largest planning contributions to public amenity by a private company in Brighton & Hove in a decade.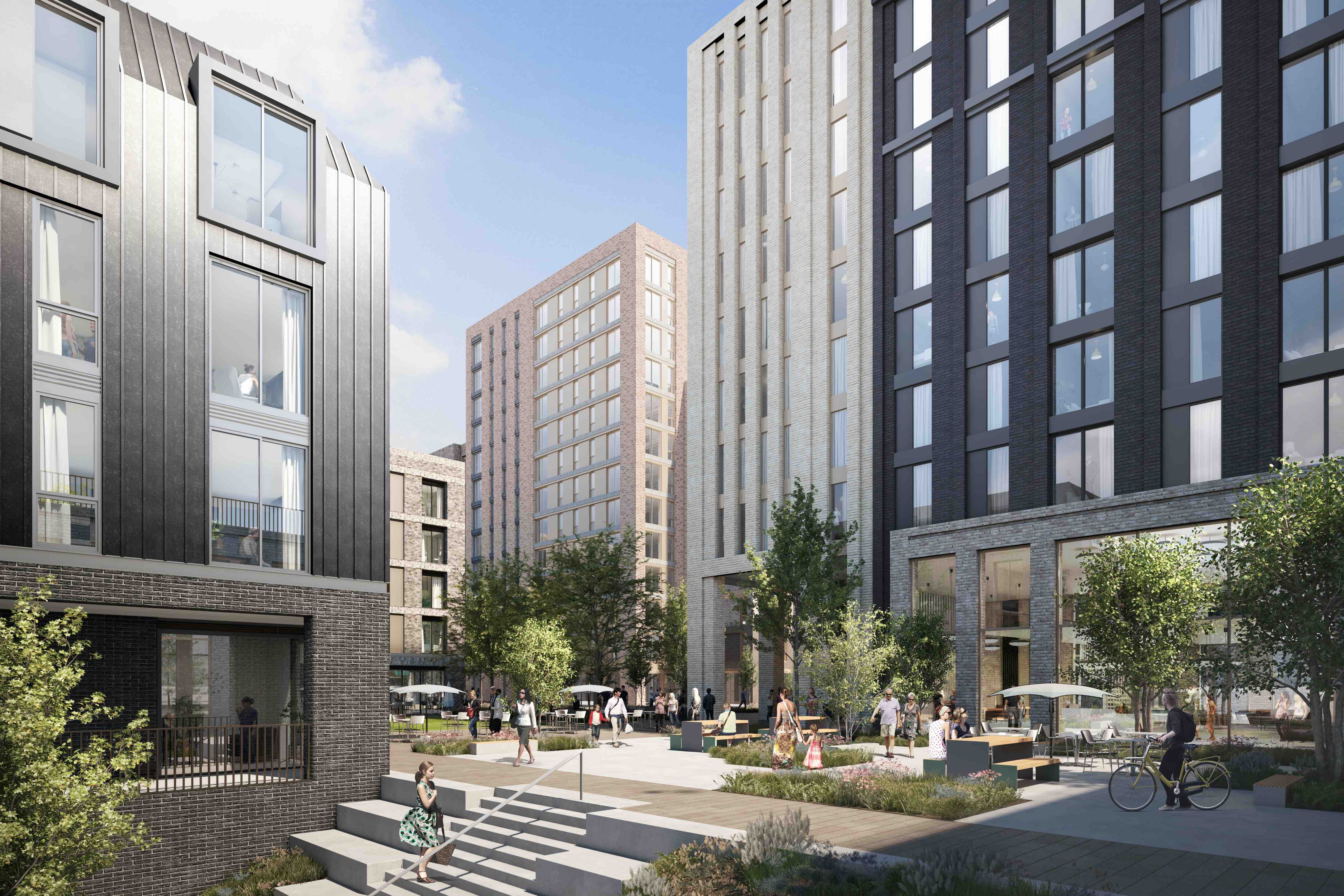 The proposals also include communal lounges with events and wellbeing workshops, private dining areas, restaurants, shops and a village hall.
There will also be 50,000 sq ft of office and co-working space to foster emerging businesses/SMEs, five communal roof terraces and several open spaces.
James Blakey, Planning Director, Moda Living, said: "We are absolutely delighted that Brighton and Hove have put their faith in our exciting vision for the regeneration of the Sackville Estate.
"The decision enables us, together with our partners, to revitalise a long-dormant brownfield site with new homes and employment opportunities, while also investing £10m into the local community"
Moda, along with funding partner Apache Capital Partners, now has £850m of live schemes under construction across the UK – the first phase of its £2.5bn pipeline of over 7,500 rent-only homes.