The pledge will see work start on over 20 connections to ports and airports, over 100 junctions and over 4,000 miles of road.
Headline schemes getting the go-ahead include the A303 upgrade including the tunnel at Stonehenge, dualling the A66 Trans-Pennine route and forging ahead with the Lower Thames Crossing.
The potholes fund will also be topped up to release £500m per year until 2025, enough to fill 50m potholes across the country.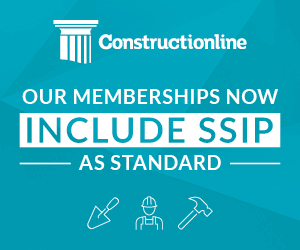 As a result, the government will now spend £1.5bn this year filling in potholes and resurfacing roads.
Major starts in second Road Investment Strategy
Dual the A66 Trans-Pennine and upgrading the A46 Newark bypass
Improve the M60 Simister Island in Manchester to tackle delays
Lower Thames Crossing
New dual carriageway and a two-mile Stonehenge tunnel on the A303
Assess how the A1/A19 north of Newcastle and the A1 Doncaster to Darrington in Yorkshire can boost economic growth
Explore how to connect communities in East Lancashire and West Yorkshire better, and the case for improvements to links between the M4 and the Dorset Coast
The government will also take action to improve transport links between North Wales and England by developing the A483 Pant Llanymynech Bypass.
But the fate of the Smart motorway programme is still hanging in the balance while the Government conducts a safety review.
Road construction starts 2020-2025
---
North
Projects to start
A1 Morpeth to Ellingham

A19 Down Hill Lane

A1 Birtley to Coal House

A66 Northern Trans-Pennine

M6 South Lancaster Growth Catalyst J33a (HIF)

A585 Windy Harbour to Skippool

M60/M62/M66 Simister Island

A61 Westwood Roundabout A5036 Princess Way

Mottram Moor Link Road & A57 Link Road

M6 Junction 19
Smart Motorways subject to review
M62 Junctions 20 – 25

M6 Junctions 21A-26

M56 Junctions 6 – 8
---
The Midlands
Projects to start
A46 Newark Bypass

A38 Derby Junctions

M54-M6 Link Road

A5 Dodwells to Longshoot

M42 Junction 6

A46 Coventry Junctions
Smart Motorways subject to review
---
The East
Projects to start
A47 North Tuddenham to Easton

A47 Blofield to North Burlingham

A47 Great Yarmouth Junctions

A47 Thickthorn Junction

A47 Guyhirn Junction

A47 Wansford to Sutton

A428 Black Cat to Caxton Gibbet

A5 Towcester Relief Road

A120 Tendring / Colchester Borders Garden Community (HIF)

A12 Colchester / Braintree Borders Garden Community (HIF)

A12 Chelmsford to A120

M11 Junction 7a

M25 Junction 25

M25 Junction 28

Lower Thames Crossing
Smart Motorways subject to review
---
The South and West
Projects to start
M5 Junction 10 and Link Road (Gloucestershire) (HIF)

A417 Air Balloon

A2 Bean and Ebbsfleet

A249: Swale Transport Infrastructure (HIF)

M2 Junction 5

M25 Junction 10

A303 Amesbury to Berwick Down

M3 Junction 9

A303 Sparkford to Ilchester

A358 Taunton to Southfields

M27 Southampton Junction 8

A31 Ringwood


A27 East of Lewes Package

A27 Arundel Bypass

A27 Worthing and Lancing Improvements

A30 Chiverton to Carland Cross
Smart Motorways subject to review
M25 junctions 10 – 16

M3 junctions

 

9 – 14
Chancellor Rishi Sunak also revealed the second round of successful Major Road Network and Large Local Major schemes proceeding to the next stage of development.
junction improvements to the A12 East of Ipswich
improving the A350 at Junction 17 of the M4
a single carriageway bypass on the A39 Atlantic Highway
junction improvements to the A426/A4071 Avon Mill/Hunters Lane, and a short dual carriageway
a link road from Chesterfield town centre to the A6192 and A619 at Staveley
carriageway dualling and roundabout improvements on the A12 in Woodbridge
junction improvements on the A127 growth corridor
capacity enhancement on the A326
alleviating congestion pinch points through the villages of Walton and Ashcott on the A39
junction improvements at the Army and Navy roundabout near the centre of Chelmsford
refurbishment of the flyover structure carrying the A232 in Croydon
improving the Ely to Cambridge A10 Junction
refurbishment to the Hope and Anchor flyover which carries the A316 Twickenham Road
refurbishment of Kew Bridge
upgrades to M5 Junction 9 and a bypass on the A46 Ashchurch