Conamar, Interserve Facilities, Seddon and Vinci Facilities are among the biggest winners across the 10 regional lots.
The framework has been split into two value lots of £50,000 – £1m and £1m – £4m, and completes the Liverpool-based procurement group's offering after awarding 23 firms places for larger projects last year.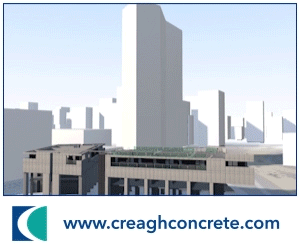 Framework director Robbie Blackhurst said that the winning firms could enjoy a £2.5bn work pipeline over the next four years.
It will be used by local authorities, NHS Trusts, Universities and Blue Light Providers.
Winners
---
Amcm Construction
BAM Facilities
Beard Construction
Burmor Construction
Carmel Crest Construction
Casey Group
City Build Construction
Code Construction
Compass Developments
Conamar Construction
Cosmur Construction
Eric Wright Construction
Esh Construction
Etec Construction
Gelder Construction
GL Property
Hankinson Construction
Harper Group
Integral Construction
Interserve Construction
Jarram Falkus Construction
Mac Group
Midas Group
Morris and Spotiswood Construction
Neilcott Construction
Parkinson Construction
Robertson Construction
Seddon Construction
SEH French Construction
Sewell Group
Simpson York Construction
Speller Metcalfe Construction
Stepnell Construction
Sweet Construct
T Clarke Group
TCL Group
Thomas Sinden Construction
Vinci Facilities
Wooler Construction
Framework director Robbie Blackhurst said: "The addition of the Procure Partnerships Minor Works Framework to the previously procured Major Works framework means that we can now offer public sector bodies a one-stop shop to compliantly procure contractors to deliver their projects ranging from as little as £50k right up to £100m plus"
"The framework is not even 24 hours old and we have already began to procure our first sub £4m projects through it, which reflects the market need for a strong minor works framework, with local contractors across England and Wales."
Full list by region.PPF – Minor Works Successful Contractors.