There were also changes at the top as Karl Goose was promoted from commercial director to managing director in February.
Ferrovial Agroman UK plunged £32m into the red last year following a £13m loss in 2018 primarily due to performance on water and highways jobs.
The UK business, which has major contracts on Thames Tideway and HS2, has now recorded five consecutive years of losses in the UK market.
The firm also made provision for forecasted losses to cover the remaining warranty period on a legacy commercial building project.
Increased losses prompted parent Ferrovial to inject £35m into the business in exchange for shares to strengthen the balance sheet at the start of this year.
A mobilisation payment for the £1bn Silvertown Tunnel project in London also helped to raise year-end cash from £94m to £121m.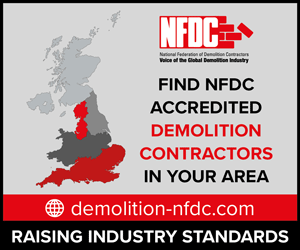 Ferrovial's 40% stake in the Riverlinx consortium selected to deliver the £1bn London tunnel project helped to lift the order book from £691m in 2018 to £893m last year.
Finance director Maria del Sol Toribio Garcia said that aviation and rail projects had performed in line with expectations.
Total revenue at the UK business rose 17% to £345m.