The firm said it was determined to maintain the highest levels of safety for staff and their families, the supply chain and the wider public.
But workers at the BAM group's civils company, BAM Nuttall, have said many sites were still operating, including its Stubbington Bypass project.
Yesterday BAM's building arm said that enabling the safest working conditions would require more time for detailed discussions and collaboration with clients, employees and its supply chain.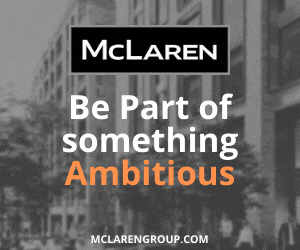 Where work can be delivered according to new distancing guidelines, it is anticipated sites will re-start from Monday 30 March.
This date will be kept under constant review.
Facilities management activity across the UK has been assessed against the current guidelines and will continue.
BAM's facilities management sites are Government public sector buildings, which are all critical to the national effort to combat the Covid 19.
Among the other major site closures, HS2 confirmed that all but a few sites were now closing. The exceptions in the West Midlands area are where Laing O'Rourke/Murphy JV is carrying out early works and Balfour Beatty/Vinci JV has recently mobilised for main works.
A spokesman for HS2 said: "Even these are under constant review."
On the London Super Sewer scheme, Tideway project has scaled down the operation to allow only safety-critical and essential work to continue.
In Manchester, tower builder Renaker has announced that all its sites will close for three weeks on Friday, as it takes stock of the situation. All staff will be sent home on full pay.