The move will affect around 90 directors across the senior leadership teams at the group, operating in the UK, Canada and UAE.
Laing O'Rourke has gone further than fellow major contractor Kier, which announced last week that the board would take a 20% pay cut, before rolling out a company-wide plan to reduced costs with salaries being cut from 7.5% to 20%, with the biggest reduction impacting more senior pay grades.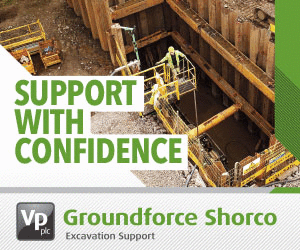 Josh Murray, group director of Human Capital, said: "At this time of global crisis, it is vital that we take swift and decisive action to protect the long-term future of our business and the employment and other opportunities it provides.
"In our decision-making, we have prioritised being fair to everyone across our business in the knowledge that acting now will strengthen our ability to resume the important work we do and recover from the crisis quickly."
He added: "Today's announcement is an important first step that will help the business protect all its people. In addition, we have begun a review of all pay and benefits, and will provide more information to our employees in due course."
At present, Laing O'Rourke is continuing to operate on many sites. although its big St James' scheme in Edinburgh has been shutdown along with Crossrail works.
The contractor has also scaled down works on Thames Tideway and the Northern Line Extension in London.