The official government line is that construction work should continue as long as sites can operate within social distancing rules.
But the Enquirer has been contacted by a series of firms who have been warned not to travel by police.

One said: "The right hand doesn't know what the left is doing with this.
"The government is telling us to carry on working while police forces are literally taking the law into their own hands and threatening us with fines."
The boss of a Manchester skip hire firm said: "One of our guys was stopped by police while coming into work on the bus this morning.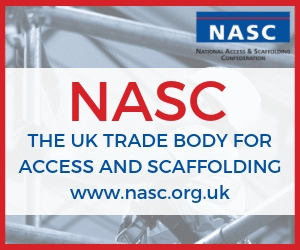 "They got on, checked him out and told him to go home because he was not a key worker.
"The situation is a complete mess."
A spokesperson for the National Police Chiefs' Council said there was no national line on the issue and "you'll have to speak to the forces involved."
The Enquirer has seen internal guidance from one Midlands force ordering officers to stop deliveries to "non-essential construction sites".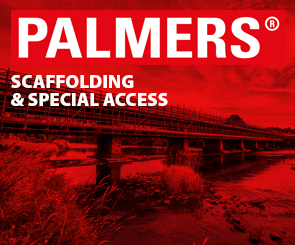 The Construction Leadership Council has prepared a template later below that firms can adopt and adapt to issue to their workforces regarding travel to work.
To Whom it May Concern,
COVID-19 Essential Worker Authorisation
This letter should be taken as confirmation that the person identified below is employed by [INSERT FIRM] to undertake work as [INSERT ROLE/RESPONSIBILITIES] in relation to [INSERT PROJECT/SITE/CLIENT]. They will be able to produce proof of identity and of their relevant qualification to demonstrate this. (NOTE: Identification will need to be provided by an employee when requested e.g. CSCS Card, Driving Licence.)
Name of Employee:
Name/Address/Tel no:
of Company:
The Government has confirmed that, where people are unable to work from home, including many in the construction sector, they should still go to work, where this can be done in accordance with guidance published by Public Health England. Therefore, construction contractors, subcontractors or workers delivering construction projects, those involved in the manufacturing, supply and distribution of construction products, builders' merchants and logistics, or the provision of relevant professional services, should be viewed as falling within the scope of this guidance.
OR (In relation to those deemed critical workers with reference to the published critical workers list)
The Government has identified work in a number of sectors to be of critical national importance, where this involves the delivery of public services, the distribution of food and other essential products, and the maintenance of infrastructure. Those working in these sectors are considered critical workers, and it is essential they are able to undertake their duties.
Yours faithfully
Name
Signature
Contact Details
To be signed by Director/Senior Manager