The Enquirer understands ministers have been in contact this week with senior construction directors to listen to their concerns.
The move comes as the Construction Leadership Council (CLC) has convened a Construction Industry Task Force to provide a focal point for co-ordinating the industry response to Covid-19.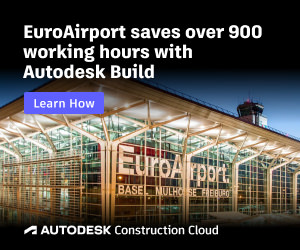 The task force consists of a broad church of industry trade federations who will talk to government and "share market intelligence and provide updates on issues of concern to the construction sector, as well as information about the support that is available to firms in the industry."
One major contractor director said: "That's all well and good but the trade bodies are not at the sharp end of things.
"We've been contacted directly by the government for a chat about how things are in the real world we operate in.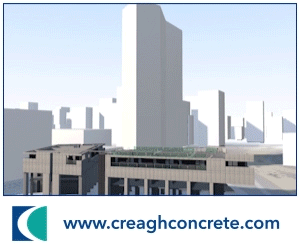 "We've told them that if they want to keep sites open they have to keep supplies coming our way or nothing works.
"You can't build things without materials.
"Also construction workers are not designated as key workers so we are having a lot of trouble finding travelling workers accommodation because hotels are only open for key workers.
"We just need a bit more joined up thinking to get through this as an industry."
While the new task force aims to represent the breadth of the industry, one of the glaring omissions in the membership are mechanical and ventilation specialists, represented by the Building Engineering Services Association.
Construction Industry Coronavirus Task Force
---
Andy Mitchell, Chief Executive, Tideway, and Chair of the CLC
Richard Beresford, Chief Executive, National Federation of Builders
Brian Berry, Chief Executive, Federation of Master Builders
Steve Bratt, Chief Executive, Electrical Contractors Association
Peter Caplehorn, Chief Executive, Construction Products Association
Ian Fletcher, Director of Policy (Real Estate), British Property Federation
John Newcomb, Chief Executive, Builders Merchants Federation
Suzannah Nichol, Chief Executive, Build UK
Jim O'Sullivan, Chief Executive, Highways England and Chair, i3P
Alasdair Reisner, Chief Executive, Civil Engineering Contractors Association
Mark Reynolds, Chief Executive, Mace, and CLC Skills Lead
John Slaughter, Director of External Affairs, Home Builders Federation
Hannah Vickers, Chief Executive, Association of Consultancy and Engineering
Graham Watts, Chief Executive, Construction Industry Council
The Infrastructure and Projects Authority and Department for Business, Energy & Industrial Strategy are also represented on the task force.