He fills the vacancy left by previous concrete formwork arm managing director Paul Salmond, who stepped down at the start of the year.
Smyth joined Murphy from Capita nearly four years ago, where he had been UK head of civil and structural engineering.
Byrne has also appointed Trevor Dillon as managing director at Ellmer Construction, the group's fit-out, refurbishment and new build specialist.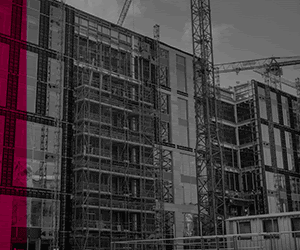 Dillon has held senior executive and operational positions in the UK and overseas during a career spanning more than 23 years, including his most recent position as executive director at Tiber Construction in South Africa.
Before moving to South Africa over 11 years agop Dillon worked as a senior site engineer for Byrne Bross for four years.
Michael Byrne, Byrne Group chief executive, said: "We are delighted to welcome both Alastair and Trevor who bring a wealth of experience and strong leadership skills.
"Their experience will be invaluable in delivering on Byrne Group's long-term strategy and in continuing to provide the highest standards of quality, efficiency and safety for our clients."