The speed at which the industry recovers will depend on Government stimulus packages and confidence among private sector clients.
At present 25% of all UK construction projects currently on-site are suspended, with a total market value of £55bn, representing a staggering 34% of the total value of all work under-construction.
This has had an immediate impact on the industry with most main contractors furloughing large parts of the work force, and thousands of self-employed workers being laid off.
But a firm development pipeline recorded by construction information specialist Glenigan demonstrates that longer-term opportunities remain.
Researchers said: "Although firms are struggling to overcome herculean issues now, those that can spare some focus on the future will see that there is opportunity, and indeed, hope."
As COVID-19 started to shut sites down in March, Glenigan recorded a significant increase in the volume of planning approvals versus any of the previous 12 months.
Project sectors that have the highest potential to rebound are health, community & amenity, education, and social housing.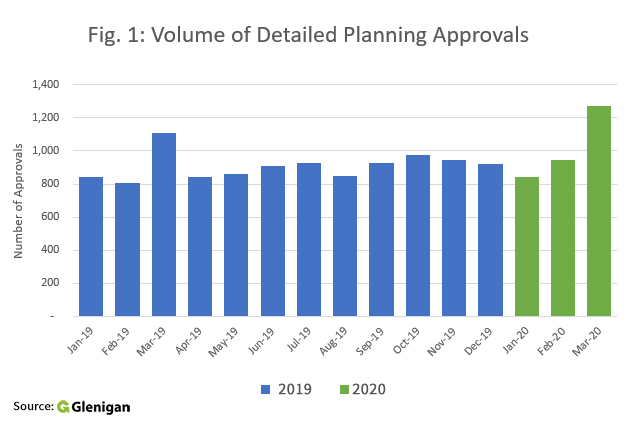 The strongest uplift in planning approvals were in the North East, North West, and most notably Wales seeing the highest growth, although these are from a lower base than the south east and midlands.