The funding deal with joint venture developers, Urbo Regeneration and Bowmer and Kirkland's Peverill Securities is the biggest to be sealed during the coronavirus outbreak and will support the UK's post crisis economic growth prospects, jobs and housing needs.
The 1.4m sq West Bar Square city centre scheme will be built next to the city's inner relief road and has been designed by 5plus architects and master planners Urbed.
It will involve building 200,000 sq ft of office space, 350 build to rent homes, a multi-storey car park and quality landscaped public spaces.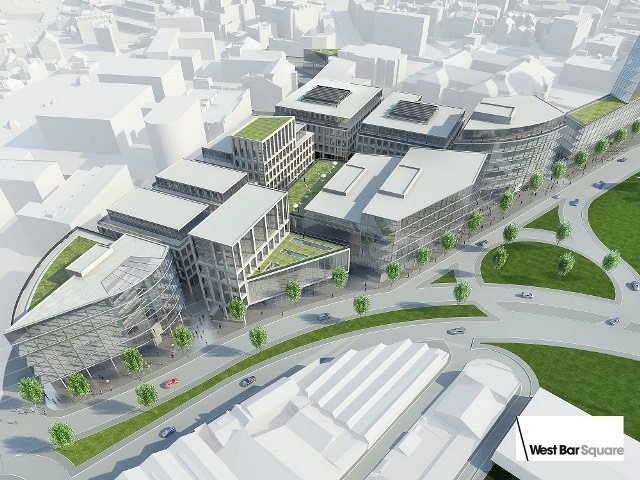 The first phase will deliver large footprint, modern office space, currently lacking within Sheffield's property market, and is expected to accommodate up to 1,800 workers.
Nigel Wilson, CEO of Legal & General, said: "There has never been a more important time to invest in our regional cities.
"Legal & General is in a unique position to support the UK economic recovery by recycling hard-earned savings and pensions into real assets which promote job creation – through construction to office occupation – and create landmark master plans which incorporate grade A office space, a variety of housing and high quality public space.
"During these unprecedented times, it is absolutely imperative that institutions continue to push forward with deals such as these, so we can position the UK for an accelerated recovery and lay the groundwork to support those most in need in society."
Ralph Jones, managing director of Peveril Securities and main board director of Bowmer & Kirkland, said: "We are delighted to enter into this exciting partnership as we look to support regional cities in emerging strongly post-crisis.
"We are already working with Legal & General on a similar major Government Hub office scheme in the Midlands and now they will also help us to deliver this market-leading development in Sheffield."