Travis Perkins has been operating a "service light" model since lockdown began with around one third of branches running a call and collect service to support essential construction projects like Nightingale hospitals and infrastructure repairs.
In a trading statement this morning the firm said: "In recent weeks, the group has been working closely with customers, suppliers, trade bodies and the UK Government to develop safe-working protocols which can be applied across the construction supply chain to enable more activity to be carried out safely under lockdown.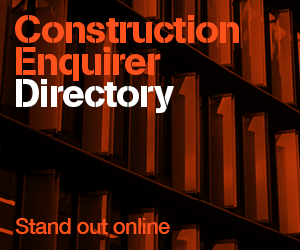 "Since 20 April, the group has been carefully opening more of its merchant branch network, with branches continuing to operate the service-light, non-contact operating model.
"This will give greater support to large construction firms and subcontractors as they restart construction sites, and give smaller, local trade customers improved access to products."
Chief Executive Nick Roberts added: "As we move forward we will continue to adjust our operations, with our foremost priority to keep colleagues and customers safe and the industry supplied with the materials it needs."
Other merchants like Edmundson Electrical have been working throughout the crisis with all its 385 branches remaining open to serve the industry.
Edmundson can deliver on a same day basis in most cases via a fleet of more than 500 vehicles.