Federation of Master Builder Scotland director Gordon Nelson said that financial problems were mounting as each week went by.
He said: "There's evidence that about two-thirds of small and medium-sized construction firms may only have the cash to survive another two to three months if the present circumstances continue."
Scottish plant hire firms are so concerned that they have written directly to the First Minister Nicola Sturgeon.
Paul McCormack, managing director Blackwood Plant Hire, writing as a member of the Executive Committee of the Scottish Plant Owners Association, called for Scotland to be brought into line with the rest of the UK in allowing construction sites to operate.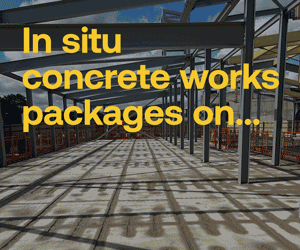 "We feel that the different message from the Scottish Government regarding the construction industry compared to the rest of the UK is causing frustration throughout Scotland," he said.
"Taylor Wimpey and Persimmon Homes announced that they will be re-starting construction sites next week but not in Scotland until they have guidance from the Scottish Government."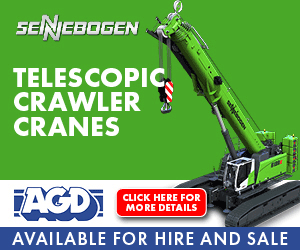 "The SPOA Executive Committee do not understand why Scotland can be different from the rest of the UK," he writes.
"Scottish based employees are working on sites in England and following the Construction Leadership Councils advice on safe working, but the same employee cannot work on a site in Scotland.
"The majority of our industry is highly geared with high HP/Lease payments that of course can be stopped by those finance companies who allow a payment holiday but that is only a deferral.
"When we restart our businesses we will require cash to pay the increased wages bills and supplier payments whilst we have to wait on our customers paying ourselves who will be in the same position after a 6-week shutdown.
McCormack warned: "In essence, the longer our industry is closed the fewer businesses will be able to survive. Insolvencies will cause more cost to the Government in statutory redundancy payments paid by the National Insurance Fund."