The 48-storey residential tower is planned to be built at the site of the former Irish Centre in Deritend.
Court Collaborarion is now planning to submit the proposal to Birmingham City Council for full planning approval next month.
It will provide space for around 454 city apartments with around 10,000sq ft of high quality amenity space.
Anthony McCourt, chief executive of Court Collaboration, said: "We're delighted to be unveiling these plans after purchasing the site at the beginning of the year.
"Since that time, we've been working closely with our team and local stakeholders to develop our proposals, bringing forward high-quality design combined with modern living and lifestyles.
"Especially in these unprecedented times of uncertainty, milestones and city skyline aspirations such as this gives confidence to our city as a whole, that, working together, we can all create a future to be truly proud of."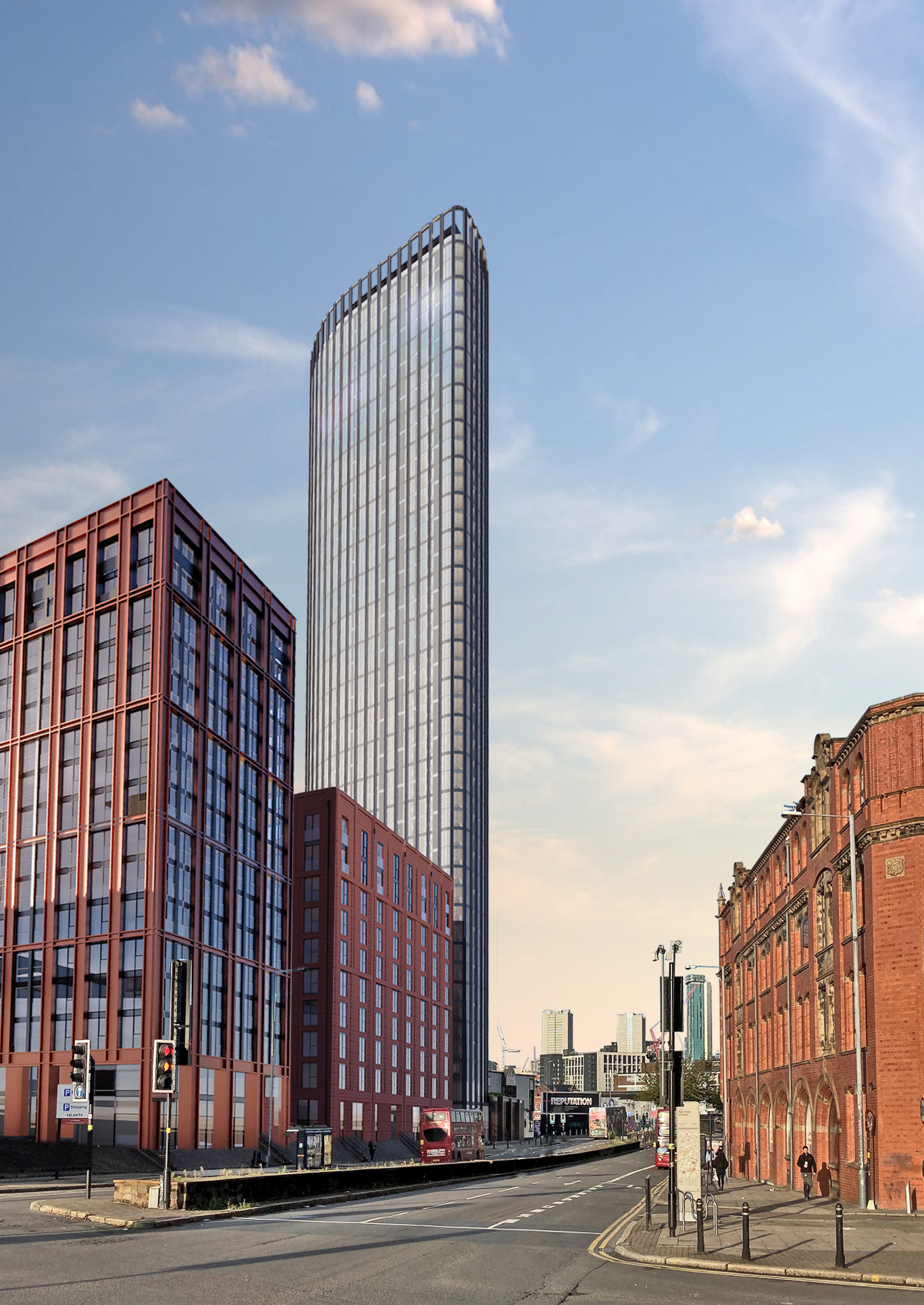 Glancy Nicholls Architects designed the building which will have leaf shape floorplate and bespoke aerodynamic fins to the west façade
These design solutions create a considered and responsive statement tall building.
Lyndon Glancy of Glancy Nicholls Architects said: "The glazed façade and expressed fins provide a contemporary signature building to Digbeth and to the landscape of Birmingham City Centre"
It will be the architects second scheme to be pressed forward in recent weeks.
Working with Regal Property Group, developers of the successful Bank scheme in Birmingham, plans have been also lodged for 28-storey residential tower of 154 inner-city flats on Essex Street in the Chines Quarter to the east of Deritend.
Glancy Nicholls Architects also obtained planning permission for '211 Broad Street', the UK's first super slender skyscraper in February, '100 Broad Street', the regions tallest building and the 51-storey luxury residential skyscraper 'One Eastside' set to commence construction this year.