In the management shake-up, Peter Handley has replaced Tony Pontiero as head of the £30m housing business, which will now be based out of the firm's central Nottinghamshire office rather than its base in Glasgow, as was the case under Pontiero.
Handley returned to Van Elle at the start of last year after nearly 12 years at Skanska's Cementation business.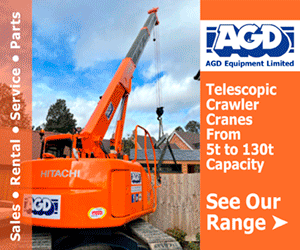 Matt Love, Group Preconstruction Director and Mick Mason, Group Services Director, who sold most of his shareholding in February after over 18 years with the firm, will also leave Van Elle at the end of this month.
Mark Cutler, chief executive, said: "These changes will result in a streamlined team appropriate for the challenges ahead.
"I would like to thank Tony, Mick and Matt for their contributions to Van Elle and wish them well in their future careers."
He added that Van Elle now expected to see growth in its housing division led by its Smartfoot pre-cast beam system, which offers benefits of faster build times and reduced on site labour requirements from an integrated, off-site approach.
Van Elle has also started to bring some workers off furlough as construction sites reopen.