The £105m scheme of 500 flats for sale and private rent will be built on a 2.8-acre site next to the River Irwell, next to Exchange Quay.
Eutopia Homes, which got the thumbs-up in a council virtual planning session, said the development would make a significant contribution to the local economy, as Salford looks to bounce back post-coronavirus.
The construction phase alone will deliver a £68m economic boost and create over 600 jobs.
Designed by Darling Architects, the flats will be spread over two E-shaped blocks and range from one to three-bedrooms in size.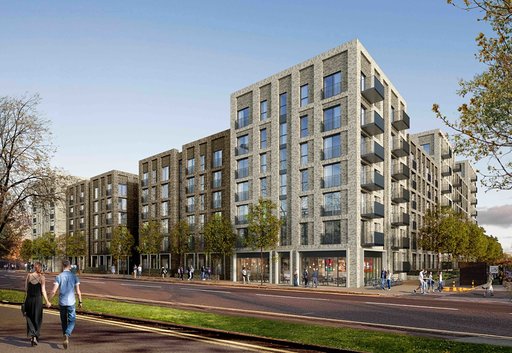 Scott Hammond, founder and CEO at Eutopia Homes, said: "Coronavirus has caused a huge amount of upheaval and local authorities have been particularly hard hit by the disruption and so we are grateful to Salford City Council for its flexibility and willingness to embrace new ways of working so we could take this development forward.
The Council has demonstrated a speed of decision making in difficult times which is testament to the desire to attract inward investment"
Eutopia Homes has a £365m pipeline of mid-market homes for rent and for sale in key regional cities across the UK.
It also recently secured planning permission for a £130m 'urban village' in Exeter, which will see 15 acres of brownfield land transformed into 465 new homes, with a mix of affordable, private rented and for-sale housing to be provided alongside extra-care units.