Contractor BYLOR also set a new UK record for a single, continuous pour as it hit the milestone date set more than four years ago.
The final concrete pour of 8,991m3 surpassed by 37m3 the previous record set during construction of the base for the first unit last June.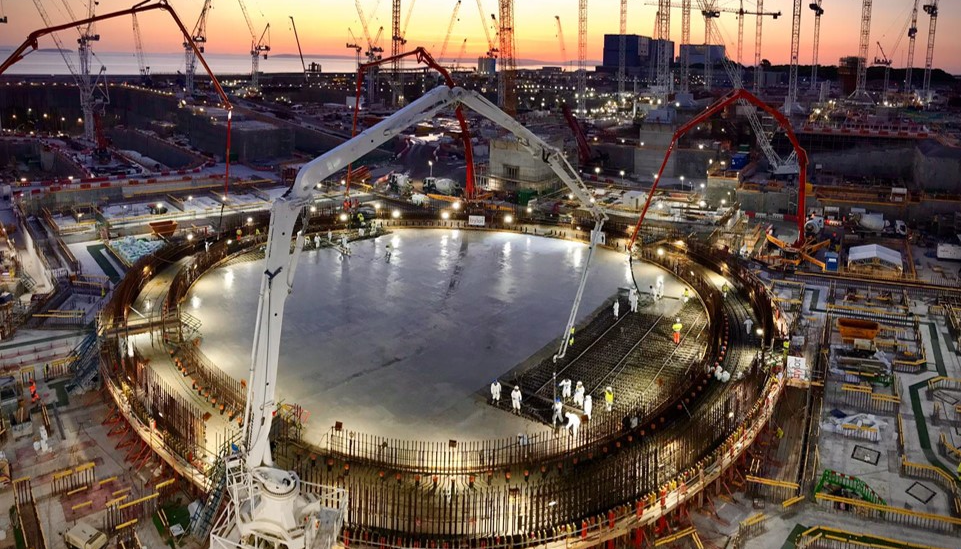 The concrete team's achievement, known as "J-zero", benefited from experience gained on the first identical unit – which has led to significant increases in productivity through steps such as increased use of prefabrication.
Construction during the current Coronavirus crisis was able to continue after the project took steps to ensure the safety of workers and the community.
This included reducing numbers on site to enable social distancing and concentrating on the most critical areas of construction.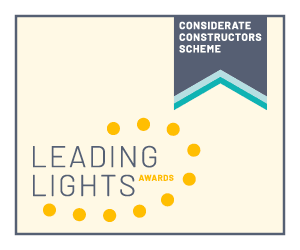 Hinkley Point C Managing Director Stuart Crooks said: "I want to thank workers and our union partners for their extraordinary efforts to make safe working possible during the pandemic.
"They have adapted to major changes in everyday behaviours and working practices which would have been unimaginable a few months ago."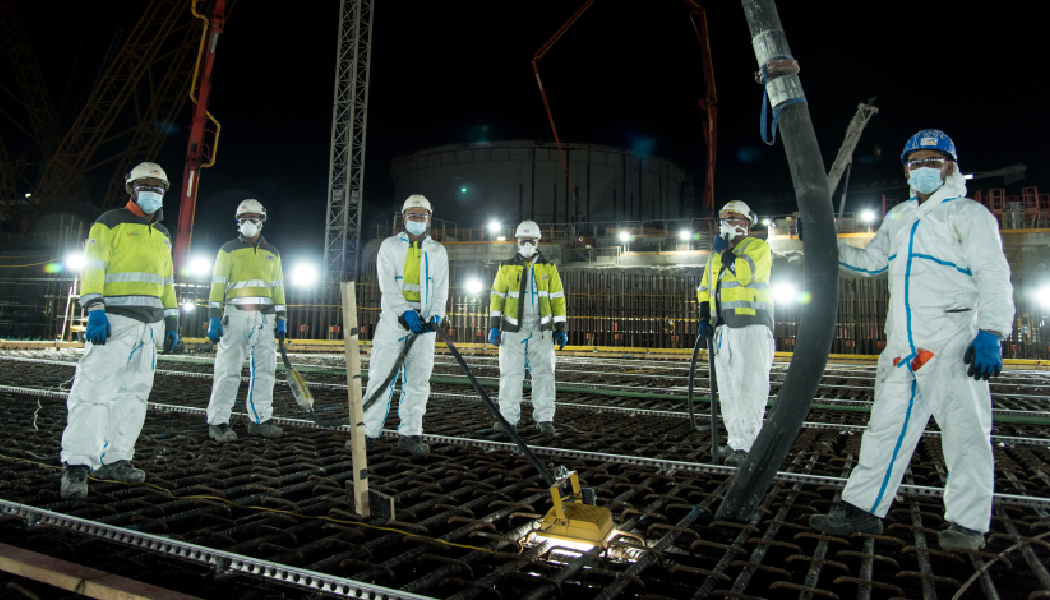 He added: "Hinkley Point C has a strong culture of learning and innovation which is leading to improved productivity as we get ahead building our second identical reactor. This experience is a great basis for further identical reactor s at Sizewell C in Suffolk."