The salary reductions of up to 20%, which were implemented in April, were part of an industry-wide initiative and impacted employees at all levels of seniority.
Tom Wakeford, joint managing director of Stepnell said: "It was an incredibly hard decision to ask staff to take a pay cut but it was ultimately the most effective way to secure jobs and ensure the business weathered the storm during those first few months of lockdown.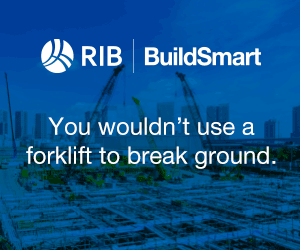 "I'm pleased to say that due to the extremely hard work and dedication of our whole team, the salary reductions have been halted two weeks earlier than originally envisaged."
The 150-year-old, family-owned firm remained on site throughout lockdown to keep its projects progressing in accordance with Public Health England guidelines.
Wakeford added: "Our quick actions to ensure our sites stayed open and compliant with the relevant health and safety guidelines coupled with some recent projects secured are behind the board's decisions to return salaries back to pre-coronavirus levels."
With three regional teams, Midlands, East Midlands and Southern, Stepnell has secured a number of projects in the last two months, across a range of sectors including health and care, education, leisure and residential.