A change in attitudes could drive a reassessment of urban scheme design and construction as tower blocks lose their appeal, warns a survey of the UK's estate agents.
South east volume house builder Weston Homes reported this week that it has already seen a wave of buyer enquiries for new homes in the Home Counties as purchasers sought to relocate from inner London.
A possible post-lockdown shake-up in attitudes to housing types and locations emerged in the latest RICS residential market survey.
Nearly 80% of estate agents who had spoken to buyers since the 13 May reopening of the housing market felt there will be a fall in the appeal of tower blocks.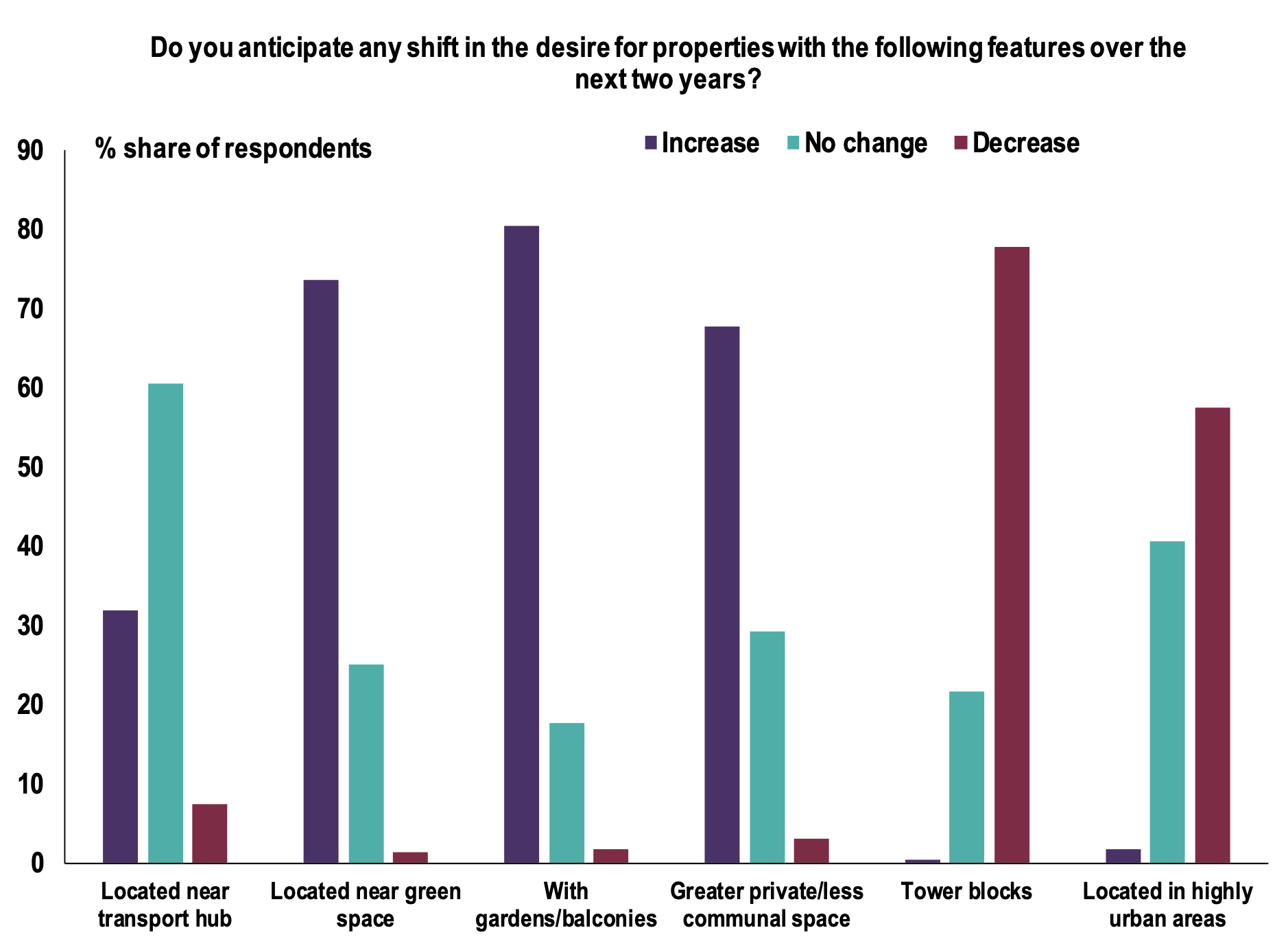 The same proportion predicted an increase in desire for properties with gardens or balconies, while nearly three quarters predicted an increase in demand towards homes located near green spaces.
A majority also expected properties located in highly urban areas would prove less enticing now.
Although the majority expected no change in the desirability of homes located near transport hubs.
Simon Rubinsohn, RICS Chief Economist said: "Following the reopening of the housing market in England, pre-Covid sales that were in the pipeline are now largely going through.
"This is encouraging but it remains to be seen how sustained this improvement will prove.
"Much will inevitably depend on the macro environment and, in particular, the resilience of the jobs market as the furlough scheme unwinds. For the time being respondents to the survey see the trend in transactions being broadly flat.
"Alongside this, there are already signs that those looking to buy a house are responding to the conditions created by the pandemic by seeking out properties with gardens or balconies and nearer green space. These and other similar features are likely to increasingly command a premium over higher density urban locations according to respondents to the survey."