The month on month fall recorded by the Office of National Statistics triggered a record 18.2% drop in the three months to April, compared with the previous three-month period.
Private new housing and private commercial suffered most, falling by 60% and 40% respectively.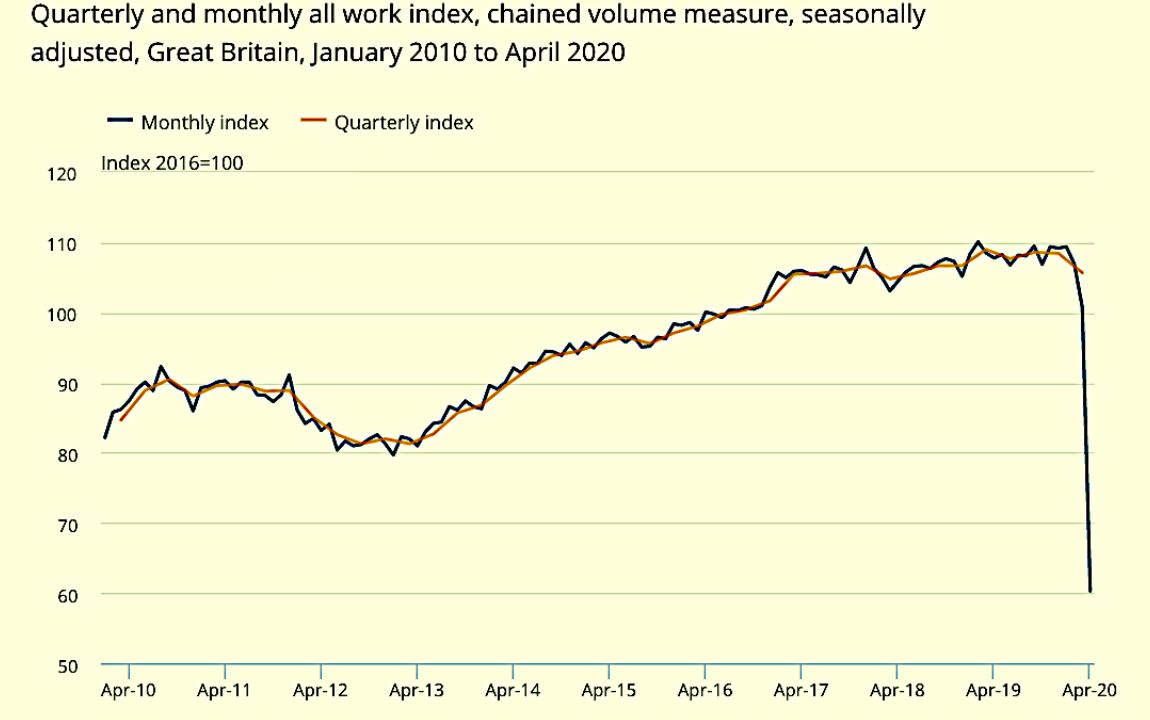 Nobel Francis, chief economist of the Construction Products Association, warned that even this record fall was likely to be an underestimate due to issues over the sample and survivor bias.
He said: "Construction output in April is likely to be the low point given announcements of many house builders and contractors to gradually reopen previously halted sites in late April and early May.
"So May and June construction output are likely to show high growth rates – from a historic low base – due to the initial flurry of activity finishing previously halted developments.
"The key for construction will be where demand comes from after these developments are finished given unemployment is expected to rise in the second half of the year as some furloughs turn to unemployment."
Fraser Johns, finance director at Swindon-based contractor Beard, said: "Recovering from this sort of setback will be no simple matter.
"The clear steer from government that the construction sector should get back to work, coupled with the strong guidance from the Construction Leadership Council in terms of how to achieve that safely, means that the industry is in a good position to recover quickly.
"Recent PMI data has suggested that this is already beginning to happen."
He added: "Beard has been able to keep more than 90% of sites operational throughout the crisis, and now has 100% up and running. One recent report has indicated that 97% of sites industry-wide are now operational again. This is hugely encouraging.
"As firms adapt to the new circumstances in which we all find ourselves operating, we now need to continue to find ways of delivering more efficiently.
"The crisis gives us all an opportunity to improve ways of working and modernise outdated practices, so that ultimately the industry may emerge stronger from the crisis."
Gareth Belsham, director of the national property consultancy and surveyors Naismiths, said: "Fortunately April's brutal milestone may yet be the high-water mark for construction's pain. With sites now reopened and work resuming, albeit under strict social distancing rules, the speed of decline is easing.
"But if April saw the moment of impact, the coming months will see the whiplash effect. Damaged business confidence and shrivelling levels of investment will continue to shake the construction industry for many months to come.
"The road to recovery will be long and fraught."