The Southwark Street scheme, designed by architect Allies and Morrison, will provide around 200,000 sq ft of commercial space and 36 homes with 50 per cent affordable.
The Landmark Court building complex will be built on a 1.7-acre derelict site restoring old lanes at the historic Southwark site.
Importantly, the development provides a package of support for the historic burial ground, Crossbones Graveyard and Memorial Garden, securing the long-term future of the former paupers' graveyard said to hold the remains of some 15,000 people.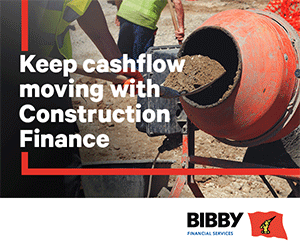 Today, the graveyard has become home to a garden of remembrance, which has evolved over two decades as a contemplative space.
Richard Upton, chief development officer at U+I, said: "These plans represent the final piece of the puzzle on the Southwark Street.
"This site has been a blot on an otherwise vibrant and successful High Street, but now we can bring forward a development that will stitch the streetscape back together, providing contemporary workspace, homes, shops and restaurants, all set within a carefully considered masterplan that reinstates the medieval lanes and yards of Southwark."
These proposals form part of TfL's housing programme, which will provide 10,000 homes across the capital as well as a commitment to deliver 50 per cent affordable housing across all sites brought to the market since May 2016.
Construction has already started on almost 1,400 homes in the capital, as the programme continues to build momentum.